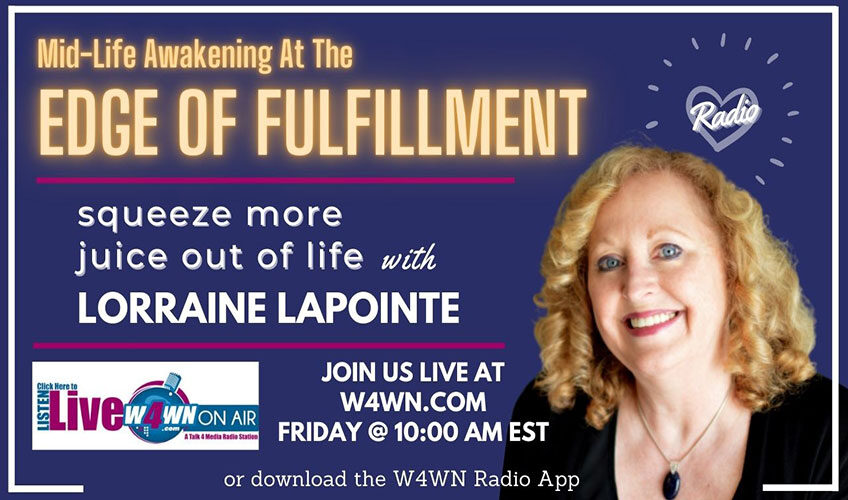 Combining an analytical background with insightful therapy and perceptive coaching, Lorraine LaPointe hosts enlightened guests sharing insights for balanced living and the discovery of new possibilities and perspectives.
Mid-Life Awakening encourages deepening relationships and engaging conversations to explore the art and the science of gaining greater peace, power, passion & purpose in life.
Are you ready for a shift 'beyond the edge', so you mindfully move towards fulfillment… every day?
Edge of Fulfillment is broadcast live Fridays at 10AM ET.
Edge of Fulfillment TV Show is viewed on Talk 4 TV (www.talk4tv.com).
Edge of Fulfillment Radio Show is broadcast  on W4WN Radio – Women 4 Women Network (www.w4wn.com) part of Talk 4 Radio (www.talk4radio.com) on the Talk 4 Media Network (www.talk4media.com).
The podcast is also available on Talk 4 Podcasting (www.talk4podcasting.com).
Connect with Edge of Fulfillment: