TUESDAY, APRIL 7th @ 10 AM EST:  Beth and Sharon will be taking your calls LIVE for "Ask Lately"!
Beth and Sharon will be sharing inspiration from channelings and discussing life, death and everything in between. They inspire their listeners to understand how the power of their spirit influences the conditions around them personally, professionally and physically, and shows them they do have the power within to create the life they deserve! Call in live to connect to the inspiration!
Call in 561-623-9421 * Skype in:  w4wnradioguest  
* Log-in: www.w4wn.com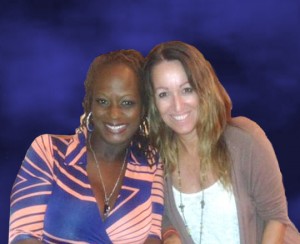 JOIN THEM NEXT WEEK FOR:
Tuesday, April 14th at 10 AM EST – Join Beth and Sharon with their Guest, Jessica Costello who will be discussing how we fuel our bodies and the Mind/Body/Spirit connection.
Jessica Costello is an internationally known Psychic Medium and Healer, and Radio Host. Having been born with many psychic gifts that give her the unique ability to tune in and see the client's path in life. She has the gift to see directly into heart and soul of the client as well as what the future holds for them and will use this gift to guide them to a more fulfilling Path.  Jessica is a uniquely practical intuitive, and her no nonsense nature carries through with every reading. She isolates and identifies areas in the client's life where current actions or choices are resulting in obstacles or hardships in their life. At that point, she looks to the future and discusses what choices and changes need to be made to achieve the happiness and fulfillment the client desires.
For more, please visit: https://psychicjessicac.com/