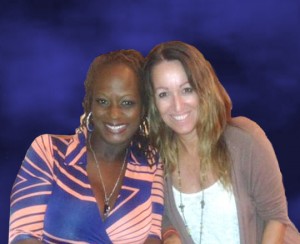 TUESDAY, FEBRUARY 17TH @ 10 AM EST –  
JOIN US FOR "ASK LATELY"!
"Ask Lately" –  Join Hosts, Beth Lynch and Reverend Sharon Shaw as they share inspiration from channelings and connect you to the light & love of those who have crossed over.   They will be taking calls LIVE this week for "Ask Lately."  Call in live for intuitive guidance or send your question now to innerlately@gmail.com & tune in to hear your message!
561.623.9421 or Skype: w4wnradioguest or chat in w4wn.com
JOIN US NEXT WEEK… 
TUESDAY, FEBRUARY 24TH @ 10 AM EST –  Special Guest Greg Tharpe
Join Beth and Sharon with Special Guest, Greg Tharpe –
Greg will be discussing the paradigm shift to the 4th Dimension that is taking place. Greg Tharpe is an Author, and a Spiritual Solutions and Life Transformation Master.  His thought provoking and profound spiritual insight brings a new holistic spiritual perspective of God, Self, the Universe, Truth and life which reveals ancient secrets in a new more enlightening, empowering and enriching way.  Greg's profound practical biblical/spiritual teachings about the soul-life connection causes transformation and increased faith in one's higher power leading to greater abundance, happiness, healing and holistic success. His mission and passion in life is to educate and inspire a higher spiritual awareness and consciousness of the divine spiritual power and potential in all human beings for the destruction of life's negative challenges, and for the creation of a better world.
Greg's book, "The Godsend – How to Create Heaven in Your Life" is a must read for spiritual seekers of greater clarity, truth and fulfillment.