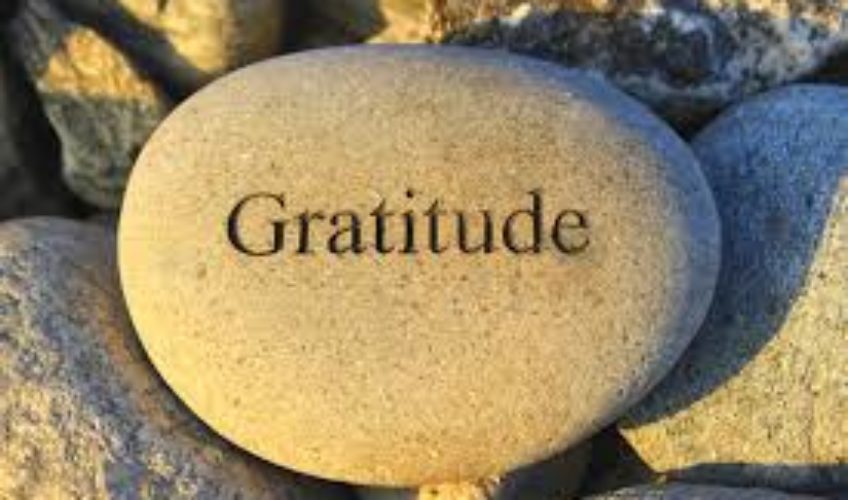 In this season of gratitude, it's time to shake up the energies around you. It's time shock a few people with the unexpected gesture of gratitude.
Gratitude is easy to express when it aimed at something we cherish or appreciate. It's easy to be grateful for a beautiful rose bloom, its challenging to be grateful for a piece of garbage. Both, however, have their place in this world.
Today, start by offering your significant other, the unexpected little gesture such as a hand on the shoulder or a touch of their ear. If you've been in conflict, shock them and tell them right now how you appreciate them. The conflict melts away with pure gratitude.
What about that coworker that's been undermining you? Walk by them today, smile warming, and tell them how much you appreciate them being on the team. Tell them you appreciate their effort and hard work. Shock 'em.
Move on to that friend of yours that turned gossip the last two months. Call her up, and tell her how much you have appreciated her for all she has brought you. Shock her.
People show up in your life to highlight for you, your issues. Yes, even the contentious ones are there as cleverly disguised gifts from Spirit. They are here to act as mirrors for you as they assist in bubbling up your issues to the surface of your life. How precious is that? How wonderful that they have spiritually volunteered to be a catalyst for your growth. Be grateful for them. They are more valuable at times than those in your life you love.
In Huna, there is a meditative process called Nalu. When performing Nalu, you concentrate on something and find the unique beauty in it. Usually, it's an object of some sort, and one that you find visually attractive or beautiful. You sit and gaze at the object in new and deeper ways than you have previously, to pull out the inherent beauty in it unforeseen until now.
It's a deep, appreciative process. It becomes even more impactful when you gaze at a cigarette butt and pull out its inherent beauty, too. If you can successfully see the inherent beauty and spiritual messages in a piece of garbage, you can feel gratitude to the fullest degree.
Shock someone today with the unexpected energy and emotion of gratitude. You'll make them feel wonderful. Most importantly, you raise your own vibration. Gratitude engulfs negativity and transmutes it to a higher level of vibration. Discourse dissolves away. The energy changes to a higher state. And, you elevate your frequency.
Finally, shock yourself. Do something today, right now, which honors you. Show the highest form of gratitude for yourself. Get small token of appreciation for you, such as a special cup or tea or chocolate truffle. If nothing else, take a moment and feel deep gratitude you are here, right now, on this plane.
Joyce M. Jackson, the Sane Psychic, is Your Guide on the SANE Side. She  is a renowned San Francisco Bay Area based Psychic, Psychic Medium, Huna and Toltec trained Shamanic Practitioner, Usui and Toltec Nagual Reiki Master. She uniquely brings a calm, reassuring message in easy, simple terms for clarity to your life questions. She makes the psychic chaos clear. She delivers guidance with compassion and warmth through her ability to inspire real understanding and transformation to confused by unclear emotions and experiences. Read more and book your personal session with Joyce at The Sane Psychic.