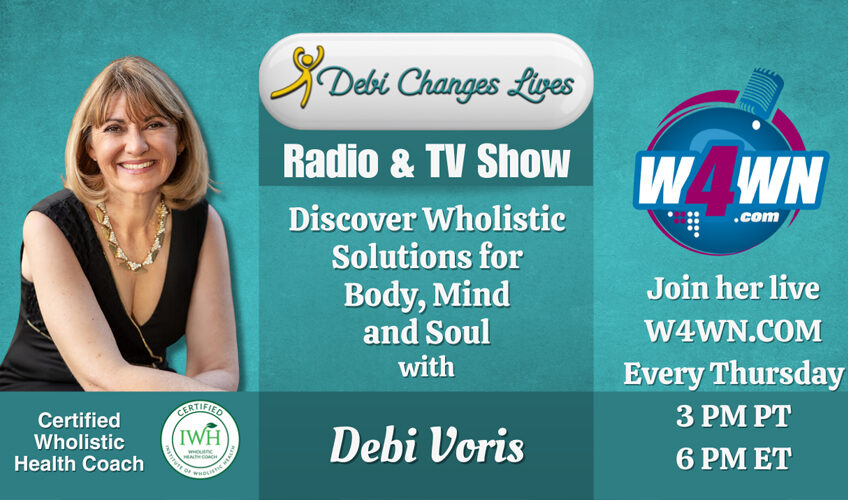 Debi Voris hosts Debi Changes Lives Radio & TV Show. Her transformation of releasing 70 lbs. and becoming a half-marathon runner, drove her to become a Certified Wholistic Health Coach who guides you through the world of wholistic health for body, mind, and soul.
She will share her knowledge as well as have guests who will share cutting-edge alternative health expertise.
Her show is where your wholistic health journey begins! You don't want to miss it.
Debi Changes Lives is broadcast live Thursdays at 6PM ET.
Debi Changes Lives TV Show is viewed on Talk 4 TV (www.talk4tv.com).
Debi Changes Lives Radio Show is broadcast  on W4WN Radio – Women 4 Women Network (www.w4wn.com) part of Talk 4 Radio (www.talk4radio.com) on the Talk 4 Media Network (www.talk4media.com).
Debi Changes Lives Podcast is also available on Talk 4 Podcasting (www.talk4podcasting.com), iHeartRadio, Amazon Music, Pandora, Spotify, Audible, and over 100 other podcast outlets.
Connect With Debi Changes Lives: