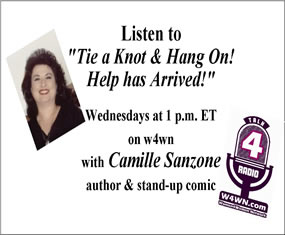 CLICK ARROW ON LEFT TO HEAR PROMO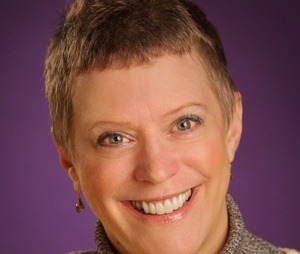 Mary Anne Radmacher
Engage. Inspire. Motivate. Encourage. Uplift. Provoke, Incite Action, Promote laughter.  Those are just some of the things Mary Anne Radmacher does with her art and writing.  She will be my guest this week on "Tie a Knot & Hang On! Help has arrived!"
She and I could be sisters! We are, at the very least, kindred spirits, for that is my mission with my radio show, isn't it, my lovelies? To engage you, inspire you, motivate and encourage you…make you laugh and incite you to choose ever better ways of being in the world.  
But I digress. I have a curious way of doing that, don't I? All very purposeful…however, as it leads me nicely back to my guest, Mary Anne Radmacher. She has written and co-written many books. The first one I read was  LEAN FORWARD INTO YOUR LIFE..begin each day as if it were on purpose.  It is brilliant and funny – my favorite combination.
Her latest book is SHE: A Celebration of Greatness In Every Woman,  co-written with Liz Kalloch. The word "celebrate" is derived from a Latin word meaning to "fill up" and the writings in this book suggest that we, as women, do that frequently – fill up, knowing that we matter greatly, that who we are and what we do matters. It reminds us that we deserve to feel known, cherished and loved.
Join us Wednesday, May 28th at 1 pm Eastern on w4wn as we talk, laugh and inspire you to live on purpose and celebrate your greatness.