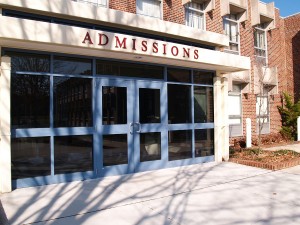 Robin Mamlet, former dean of admission at Stanford, Swarthmore, and Sarah Lawrence, and journalist and parent Christine VanDeVelde provide expert, comprehensive and compassionate guidance for every student and parent at each step of the college application process in their best-selling book "College Admission: From Application to Acceptance, Step by Step".  Join CJ  and Christine VanDeVelde to learn the advice and input of over 100 additional experts, and 50 deans of admission on the college admissions process. Also, check out: Getting into highly selective schools.  Get 2 great posts form our guest at: https://www.fireitupwithcj.com/show-archives/college-admissions-process/
 About Christine Van De Velde
Christine VanDeVelde is a journalist and writer whose work has appeared in newspapers, including USA Today, the Wall Street Journal, New York Times, Chicago Tribune, Los Angeles Times, San Jose Mercury News, and the San Francisco Chronicle, and magazines, including Self, Parenting, Home & Design, and Chicago. She writes most frequently on college admission, education, parenting, and children's literature.
Basically, Christine spends her day doing pretty much what high school students spend their day doing — researching subjects, learning about them, and then writing about those subjects so that other people can understand them.
That's not as easy as it looks — as any high school student can tell you. In order to write about something, you have to first understand it. And you won't have any idea how much you don't understand something until you sit down to write it so someone else can understand it. That's true whether your subject is the Russian revolution, Gossip Girl, the physics of the curve ball, or the Common Application.
When Christine isn't writing, she likes to hike with friends, hang out with her family, and read. Some of her favorite authors are M.F.K. Fisher, Laurie Colwin, Michael Connelly, Faye Kellerman, Joan Didion, Ellen Gilchrist, Theodore Dreiser, Robert Parker, Beverly Cleary, Margaret Wise Brown and — the list goes on. She is secretly addicted to reality television (just a few shows) and quite public about her love affair with artisanal yogurt, the iPad, and shoes.
A graduate of Boston University, Christine lives in Chicago with her husband. Her daughter is a recent graduate of Vanderbilt University and working in her first job in Manhattan. You can read Christine's essay on her daughter's college admission process that appeared in I'm Going to College — Not You! (St. Martin's Press 2010) here.\