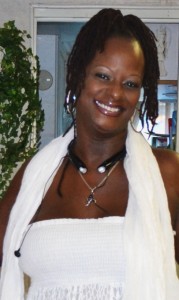 INNER LATELY TUE. AUG. 4TH @ 10 AM EST W/REV. SHARON
Join Rev. Sharon Shaw-MhD​. on Tuesdays @ 10am EST on w4wn.com. Call 561-623-9421 or Skype: www.w4wnradioguest.com or login w4wnradio during the show to speak LIVE Medium & Spiritual teacher Rev. Sharon Shaw-MhD. Start the day with positive intention and intuition! Rev. Sharon inspires her listeners to understand how the power of their spirit influences the conditions around them personally, professionally and physically and showing them they do have the power within to create the life they deserve!  Call in live to connect to the inspiration!
Rev. Sharon shares inspiration from channelings to connect you to divine inspiration, light & love, giving divine guidance to assist you on your physical journey right now! Trust that the energy exchange is of the highest order. As an evolving Master whose gifts of the spirit have/are assisting many on their path to remembering their greatness, sharing her gifts she offers insight and has the ability to help people become enlightened within their own lives. Join the conversation!
Call in 561-623-9421 * Skype in: w4wnradioguest Log-in: www.w4wn.com
Merging Spirit teaches and offers a variety of classes, workshops and relationship building tools and various healing tools, which are based on Universal Laws and Spiritual Principals.  Merging Spirits' offerings are designed to facilitate and support Personal Development and Spiritual Growth. Rev. Sharon is an evolutionary agent in the lives of other people. She is here to liberate people from restriction, restraint and inhibitions of fear and limited view, which will help people expand into a new level of awareness.
For more info, please visit: www.mergingspirit.com or call 754-444-0430