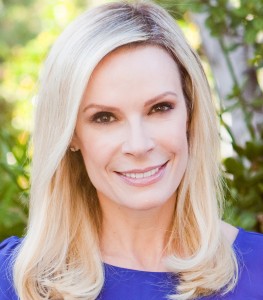 Win The Diet War with Dr. Nina Savelle-Rocklin
Make peace with food and win the diet war with food today.
Wednesday, July 21st at 3pm EST, LIVE on Internet Radio on The FINE to FAB Show with Lisa Lieberman-Wang.
Here are just a few things you will hear about on this show.
*Eating issues are NOT about willpower or about "emotional eating"
*Disordered eating is a "symptom" of the problem, (although it feels like it is "the" problem).
By identifying what's really going on inside, you can learn to respond differently to yourself and free yourself from the tyranny of the scale.
* You can completely change your relationship to food (by changing your relationship to yourself).  You don't have to deal with this the rest of your life!
Dr. Nina Savelle-Rocklin, Psy.D. is a psychoanalyst who specializes in emotional eating.  She brings insight and hope to men and women struggling with this issue.  Dr. Nina is a recognized expert on binge eating, interviewed for her expertise by the Los Angeles Times, Prevention, Real Simple, Dr. Oz online and other publications.
Dr. Nina is passionate about sharing a fresh perspective to the understanding and treatment of disordered eating.  She has written several articles on eating problems from a psychoanalytic perspective, educating people about "why" they turn to food instead of focusing on the behavior itself.
Her award-winning blog, Make Peace With Food, was twice named a "Best Eating Disorder Blog" by Healthline.  Dr. Nina's podcast, Win The Diet War with Dr. Nina, was named "New & Noteworthy" by iTunes.  She is currently writing a book about how to stop bingeing for good.
[mp3player width=325 height=25 config=radio_show_no_logo.xml file=https://s3.amazonaws.com/finetofab/Fine_To_Fab_07-31_2013.mp3]
Every week enter to win…text finetofab to 90210 and hit send.
www.FINEtoFAB.com