SarahSpiritual's new show on W4WN is ALL ABOUT YOU!  Your calls, your questions, your thoughts.  Your connection with Spirit. Your spiritual growth, personal transformation and ascension. "Spiritually Speaking" is about empowering women and people from ALL walks of life!
Author Margaret Ann Lembo will be Sarah's guest Tuesday August 6 at 5PM ET!
Join Sarah and Margaret as they discuss Crystals, Colors and their impact on your spiritual life!

Tuesday August 6 at 5PM ET call and speak with Sarah, Spirit & Margaret!
Call (561) 422 4365 / Skype W4WNRadio
Margaret Ann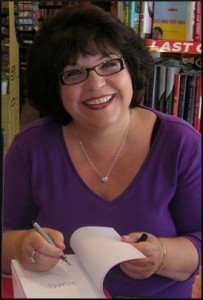 Lembo is a visionary leader in the world of metaphysics and spirituality, as well as a respected and dynamic speaker, who can easily capture the attention of an audience with her humor and upbeat attitude towards life in general.
Her expertise in the use of color and gemstones has helped many transform their reality into something more positive than they dreamed possible. In her latest books, Chakra Awakening, and All About Smudging (a mini-eBook) (Llewellyn Worldwide) Lembo demonstrates how to balance the energy centers of the mind, body and spirit to make life more harmonious. Her full line of excellent products, including the Angel Gemstone Oracle Cards and Smudge in Spray, helps readers step outside their comfort zone by incorporating color with intent in their fashion and interior design for a more positive outcome.
Margaret  is an author, wholesale and retail business owner of The Crystal Garden, and a spiritual teacher throughout the United States & Canada as well as host of her own weekly radio show.  Whether it is through the knowledge imparted in her book, or through her line of products, she can help bring balance to anyone's daily life. For more than twenty years she has led workshops and classes in the US & Canada, and her audio CD's are distributed internationally. Lembo is also president of the Coalition of Visionary Resources (COVR).
For more information, visit her informative websites at:
www.margaretannlembo.com and www.thecrystalgarden.com.