Last week's show focused on managing holiday stress, whether it is yours, a family member's or your dog's.  If you missed this episode you can tune into iHeart.com podcast to listen to my podcast with Transformational Coach Jennifer Grace and Camp Bow Wow animal trainer, Laura Roach.
This week's Fearless Fabulous show topic is Joy: How do you define it; how can you capture it; how to recover it and how to share it with others. My definition of "joy" and your definition may be different. But everyone can agree that you can never have enough of it in your life!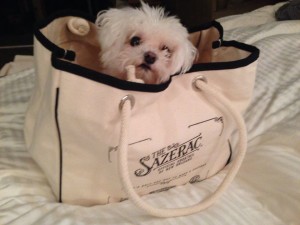 Patrice Tanaka made a name for herself as a pillar in the public relations community running her eponymous agency, Patrice Tanaka & Co, which she later merged and successfully sold (now Padilla CRT Public Relations). But there was a time in her life when she felt she no longer enjoyed what she was doing and felt she needed to reclaim her "joy."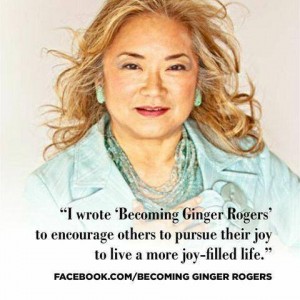 Patrice has stepped into a new role to help others find their joy in life through her coaching venture Joyful Planet LLC. Patrice is also author of a book, "Becoming Ginger Rogers" which documents her own steps, literally, dancing her way to recover the joy in her life.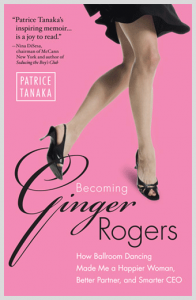 Patrice and I will discuss the subject of Joy and how to discover and embrace the joy inside and around you Monday, December 14, 4pm EST. on Fearless Fabulous You! W4WN.com. Podcasts for all my shows are available on iHeart.com and the iHeart App under Shows & Personalities. Link: https://www.iheart.com/show/209-Fearless-Fabulous-You/
My Tip For Finding Joy. Please Tweet:
The secret to being joyful is to appreciate what you have more and focus on what you don't have less. #fearlessfabulousyou @mightymelanie
What brings you Joy? Share at www.melanieyoung.com or Tweet me @mightymelanie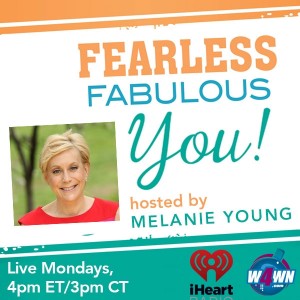 Here's a another way to discover your Joy. Want to learn how to Relax, Recharge and Reinvent your life? Join Melanie on her Fabulous Retreat Feb 25-29 in Baja Mexico. Mention W4WN for a special discount.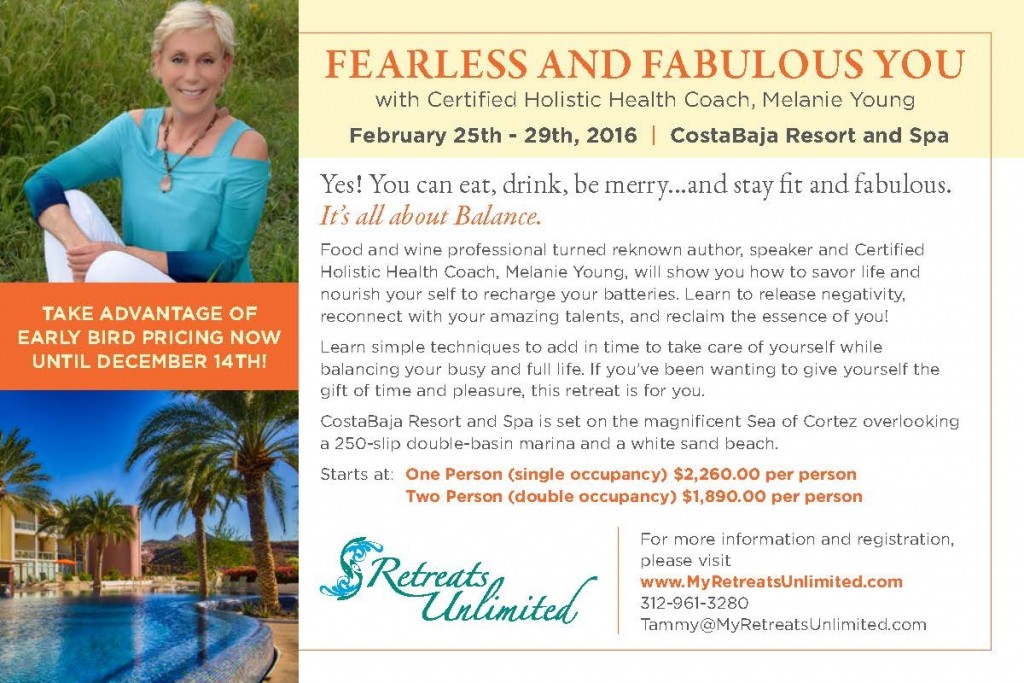 Books by Melanie Young. Available Amazon, Barnes & Noble, CureDiva and independent sellers nationwide.