Dean K. Piper, CST will be SarahSpiritual's guest TODAY, 2/13/2015 @ 11 AM ET!
Listen as Sarah, Spirit and Dean discuss Motivation and Manifestation in YOUR life!
Click HERE to learn about Sarah and Dean's upcoming class at the Expedito Enlightenment Center!
TODAY Friday at 11 AM ET call and speak with Sarah, Spirit and Dean K. Piper!
Call (561) 422 4365 / Skype W4WNRadio
SarahSpiritual's show on W4WN is ALL ABOUT YOU!  Your calls, your questions, your thoughts.  Your connection with Spirit. Your spiritual growth, personal transformation and ascension. "Spiritually Speaking" is about empowering women and people from ALL walks of life!
About Sarah's Guest…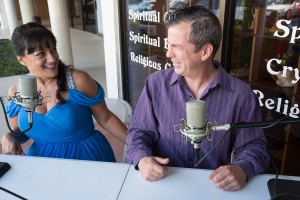 Dean K. Piper, CST is a man who combines vision and action.  If your mission is to achieve extraordinary results in life and business, then Dean's mission is to help you on your journey to Success, Freedom, and Happiness! Dean implements marketing programs, seminars, training, and coaching by custom tailoring dynamic programs to fit your specific needs, goals, dreams, and outcomes for your life and business. Dean's experience spans over 30 years: he recently spearheaded the revolution in internet radio & TV through his visionary Talk 4 Media companies. Visit W4WN.com for more information on Dean and Talk 4 Media!