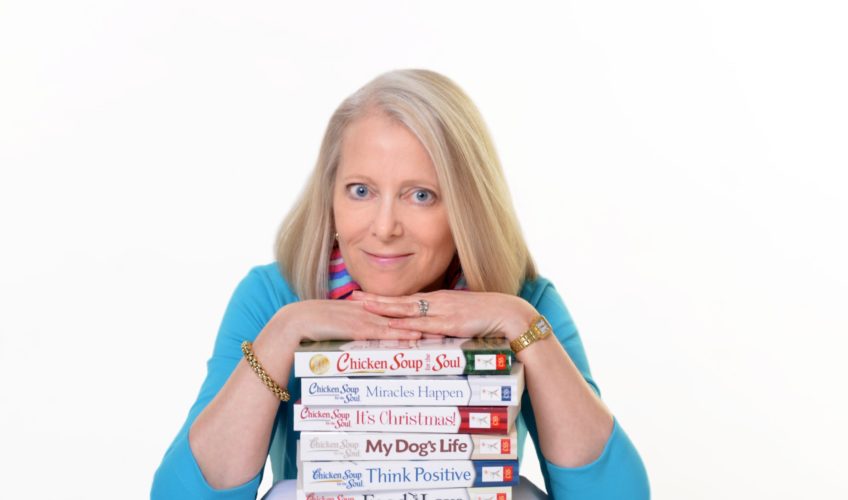 Chances are you've probably read the best selling book,"Chicken Soup for the Soul," or one of its other 250-plus titles. Goodness knows half the world has had its dose of "Chicken Soup" wisdom.  The "Chicken Soup for the Soul" book series has sold more than 100 million copies in the U.S.and Canada. The books have been translated into 43 languages and have been published in over 100 countries selling more than 500 million books world wide.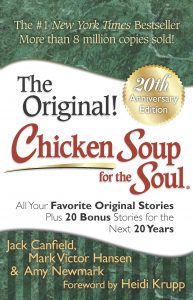 But it's not just books that have build a bigger chicken coop for this brand. There are films, podcasts, games, educational tools and healthy product lines for people and their pets.  There's also a huge philanthropic arm devoted to awareness against bullying, promoting child nutrition and creating public-private partnerships to address global and domestic issues and find sensible solutions.
Yes! Chicken Soup for the Soul has laid a golden egg. Along the way, many have benefited from inspirational lessons shared through the art of story telling. I've always believed in story telling as a form of sharing and learning.  I prefer parables over sermons and as a young girl devoured "Aesop's Fables."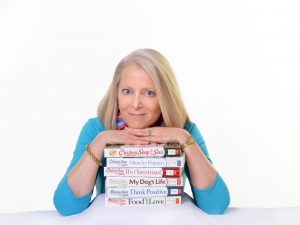 That's why I'm super excited to have Amy Newmark, cofounder, publisher and editor-in-chief of "Chicken Soup for the Soul" on Fearless Fabulous You! Monday, August 22, 4pmEST. Amy will share her story, how she came to the Soup coop and how she's helped build the brand and keep it fresh and relevant for more than 21 years.
We'll discuss how to use the power of gratitude to be happy and why living with simplicity can be a powerful source of energy.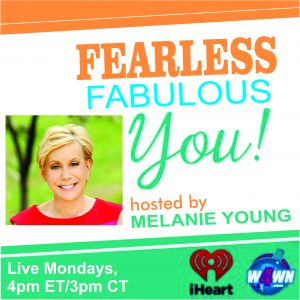 Read Melanies blog, Fearless Fabulous You! for more inspiration, healthy recipes and  tips: www.MelanieYoung.com
Books by Melanie Young. Available nationwide: Amazon, Barnes & Noble, CureDiva and independent booksellers.