The Greek economy may be in shambles but the Greek diet is healthier than ever. International renowned Chef Maria Loi joins Melanie Young July 13, 4pm EST on Fearless Fabulous You! to discuss her 12 Pillars to eating healthy using fundamental and simple recipes that are fresh and flavorful from her book The Greek Diet.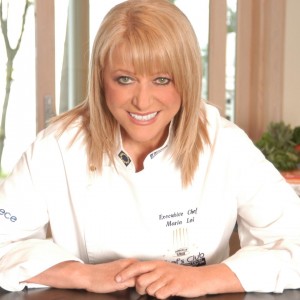 The Greek Diet by Chef Maria Loi and veteran health journalist Sarah Toland offers a path to healthy eating that is not only sustainable but also completely satisfying and enjoyable. A few things I love about Maria's approach:  Yes, you can, enjoy good coffee and wine, both in moderation, and everything tastes better with fresh herbs and spices and good olive oil (preferably Greek!). Maria shares her creamy recipe for real Greek yogurt. Just don't get her started on the "Greek yogurt" that we buy in supermarkets (like I do and eat daily!). She believes in authenticity.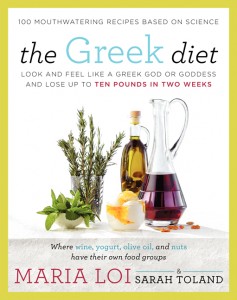 As a Brand Ambassador for the Hellenic Chefs Association, Maria makes many appearances and has cooked at the White House. She owns highly acclaimed restaurants in New York City, Loi Estiatorio, and Greece, Kouzina, located in the idyllic seaside of Nafpaktos.  She also hosts the public television series "Cooking at Loi."
As busy as she is spreading the message of the Greek diet and way of life, Maria takes time for philanthropy. She is Founder of Elpida ("hope"), a foundation to support children with cancer. When I recently had lunch with two friends at Loi Estiatorio, Maria quietly slipped out of her chef's whites into street clothes to head uptown to a hospital to hold two Greek babies with cancer.
How does she manage it? I suspect her healthy diet keeps Maria from running on empty. I like to eat the Greek/Mediterranean way whenever I can. The Mediterranean Diet is considered one of the healthiest. It's been a successful way of eating since ancient times. No trends. Just a simple, common sense approach.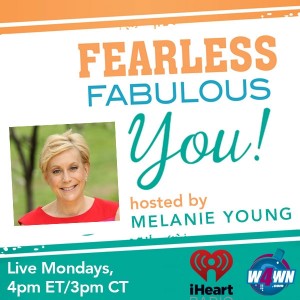 Tune in July 13 to Fearless Fabulous You! to meet Chef Maria Loi. Follow her on  Twitter@ChefMariaLoi  and Facebook/ChefMariLoi  Website: www.loiestiatorio.com