If there's one person who knows about learning to cook as a young girl it's Claudine Pépin.  Daughter of renowned French Chef Jacques Pépin, Claudine grew up in a home filled with aromas of good food, fabulous family meals and lessons on classic French techniques. As an adult, Claudine has cooked alongside her father in several James Beard Award-winning PBS -TV shows including: "Cooking with Claudine" (Best National Cooking Segment, 1997), and "Jacques Pépin's Kitchen: Encore with Claudine" (Best National Television Cooking Show, 1999) and "Jacques Pépin Celebrates."  And she has appeared many other shows including "Good Morning America" and "Cooking Live with Sara Moulton."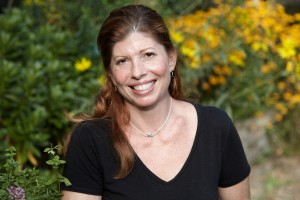 Married to a chef, Rollie Wesen, and mother to daughter, Shorey, Claudine now shares her knowledge in an interactive book for the entire family to experience the pleasures of cooking- and learning- about French food, tradition and culture.
Kids Cook French is a charming book written in both English and French with recipes, healthy eating tips and seasonal menus. The book's colorful illustrations were created by none other than Jacques Pépin who is also a talented artist. The recipes are approachable and easy to follow.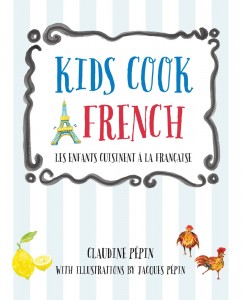 Claudine joins me June 8th on Fearless Fabulous You! on W4WN.com to share her tips on teaching your children to cook, how to deal with picky eaters and what she learned from her father to share with you.  Here's one Tweetable tip from Kids Cook French that I love:
Cooking is not only about following a recipe but about understanding how foods work together- Claudine Pépin #fearlessfabulousyou @mightymelanie 
"Kids Cook French: Les Enfants Cuisinent à la Française" by Claudine Pépin (Quarry Books, $21.99).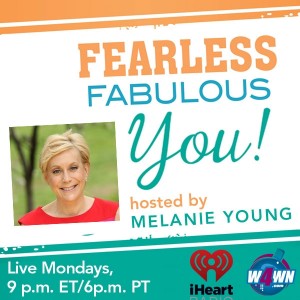 Join Author, Health Coach and Motivational Muse Melanie Young Mondays on Fearless Fabulous You! (9pm EST) on W4WN.com and anytime on iHeart.com and the iHeart App.  Melanie brings you inspiring women and experts on health, wellness, nutrition and the art of living fabulously for you and your family.
Direct link: https://www.iheart.com/show/209-Fearless-Fabulous-You
Follow Melanie's blog at www.melanieyoung.com
Fearless Fabulous You! will move to Mondays, 4pmEST, starting July 6th.
Melanie is author of two inspiring books available on Amazon, Barnes & Noble, independent bookstores and www.melanieyoung.com