Mark Anthony, The Psychic Lawyer will be Sarah's Guest TODAY on Spiritually Speaking at 5 PM Eastern!
Join Sarah, Spirit and Mark for a fascinating show!  Be sure to call in!
(561) 422 4365 / Skype W4WNRadio


SarahSpiritual's new show on W4WN is ALL ABOUT YOU!  Your calls, your questions, your thoughts.
Your connection with Spirit. Your spiritual growth, personal transformation and ascension.
"Spiritually Speaking" is about empowering women and people from ALL walks of life!
About Mark Anthony…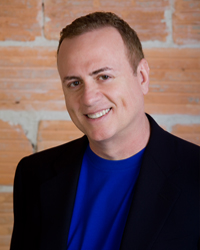 Mark Anthony the "Psychic Lawyer ™ (also known as the Psychic Attorney™)," is a world renowned psychic medium who specializes in communication with spirits.  He is descended from a long line of psychics and mediums that have been helping people with their abilities for centuries.
Mr. Anthony appears world wide on radio and television as an expert in spirit contact and the paranormal. An accomplished public orator, Mark regularly lectures on Life after Death and Contact with the Spirit World.  He often serves as a featured speaker at conventions, conferences, expos, religious and spiritual organizations and universities including Harvard, Brown and Yale.
Mark's best selling, award winning and critically acclaimed book Never Letting Go, is the definitive guide to healing grief with help from the Other Side. This compelling page turner is for anyone coping with the loss of a loved one. His next book is due to be released in 2014.
A charismatic, intelligent and humorous accomplished public speaker, Mark appears worldwide on radio and TV as both a legal and as a paranormal expert. He has appeared as a guest commentator on NBC, ABC, CBS, FOX and Coast to Coast AM Radio to name a few.
Mr. Anthony is also a successful attorney and certified mediator, licensed to practice law in Florida, Washington D.C., and before the United States Supreme Court. He earned his law degree from Mercer University in Georgia and studied law at Oxford University, England.
Combining his gifts as a medium with his experience as an attorney, Mark Anthony relates to each client on a personal level, and his positive, personable demeanor is an uplifting influence for people coping with the aftermath of a life-threatening, life-changing, or life-ending trauma.  Many of his clients have benefited from his insights, and with his guidance, have found the inner strength to turn away from drugs, alcohol, and other self-destructive behaviors.
Mark's life mission is to use his abilities to assist those suffering with grief caused by the loss of a loved one.
Visit Mark on the Web!