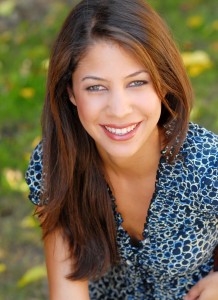 This week on The Cindy Laverty Show we are going to have some serious FUN when Jennifer Scott, author of Lessons From Madame Chic joins me to talk about how we can simply our lives through the Art of Living rich and full lives. NO…you don't need to be a millionaire to do this. You need a little creativity; develop some news ways of doing daily things – and have strive for an attitude of Joie de Vivre!
Jennifer will share her Stylish Secrets learned while living in Paris – and she offers tips for incorporating more style into our daily lives. Her blog The Daily Connoisseur is a must read if you are looking for new ways to live a better lifestyle. Jennifer's weekly tips from How to Get Your Orchids to Bloom to the Best in Lipstick will get you thinking differently about your life.
Jennifer has been featured on CNN, BBC, The New York Times, USA Today, CBS and more. You can get a copy of her book on her blog, at book stores everywhere and on Amazon.com. You will love Jennifer Scott. Tune in on Wednesday, April 3, 2013, at 10am Pacific Time, noon Central Time and 1pm Eastern Time on The Cindy Laverty Show where this week we are talking about how you CARE for your lifestyle!