SarahSpiritual's new show on W4WN is ALL ABOUT YOU!  Your calls, your questions, your thoughts.  Your connection with Spirit. Your spiritual growth, personal transformation and ascension. "Spiritually Speaking" is about empowering women and people from ALL walks of life!
Psychic Medium Joseph LoBrutto III will be Sarah's guest!
Join Sarah and Joseph as they connect you with
those who have passed on to the Other Side.

Tuesday July 30 at 5PM ET call and speak with Sarah, Spirit & Joseph!
Call (561) 422 4365 / Skype W4WNRadio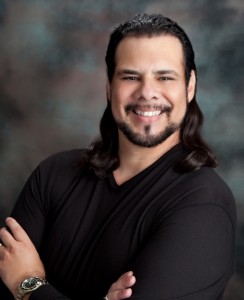 Joseph LoBrutto III A.K.A. Joseph Michael has been noted as being one of the best in mediumship abilities. Recognized as a loving bridge to the departed Joseph is able to mimic the personalities of the loved ones on the other side making your reading an unforgettable experience. As a Gifted Psychic, Joseph works with people to help them gain a deeper understanding of their life events; he is able to tune into his clients' past, present and future and give practical advice for their lives. Life is full of twists and turns; Joseph is able to see what life has in store for someone and help them to choose the right path.
Visit Joseph on the Web:

Upcoming Guests on Spiritually Speaking with Sarah!
Tuesday August 6
Author Margaret Ann Lembo
Tuesday August 13
6th Generation Psychic Deirdre Abrami
Tuesday August 20
Feng Shui Expert Sheree Diamond, The Flow Doctor
Tuesday October 22
Mark Anthony, The Psychic Lawyer