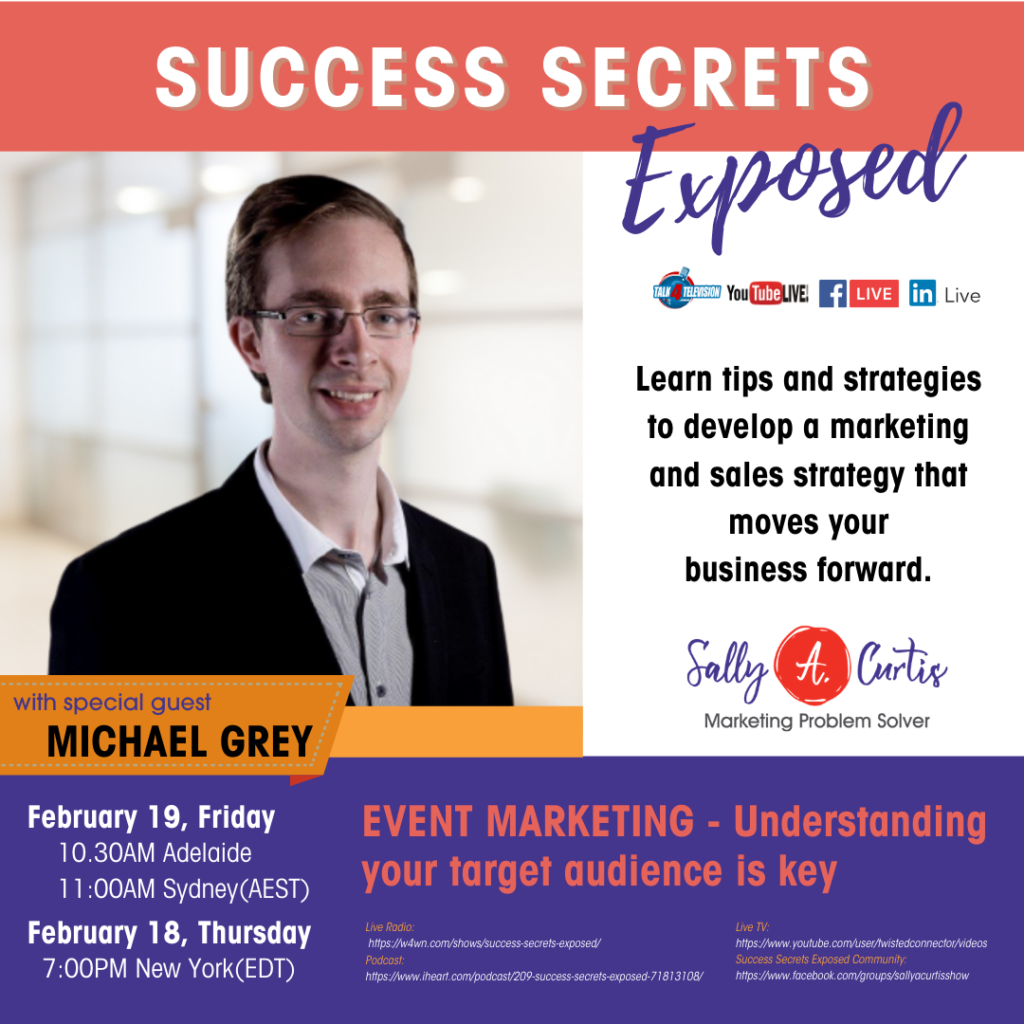 WEEKLY Live Radio Show with Sally A Curtis – "The Success Secrets Exposed" Radio Show & Podcast
19 February 10.30 am Adelaide, 11 am Sydney Time & Thursday 18th February at 7 pm New York time.
Our guest, Michael Grey, will share his "Marketing & Strategy" story titled: "Event Marketing – Understanding your target audience is key".
Michael Grey is an experienced event manager and marketing professional who has personally managed or promoted over 200 events over the last 13 years with up to 16,000 attendees, has personally secured media coverage for clients to over 50 million people and some of his not-for-profit clients have seen an up to 300% increase in event profit after expenses. His clients doing online events also saw returns of up to 830% during Covid 19.
Michael brings a wealth of experience in event conception, marketing, sponsorship, public relations and managing events. Michael has worked on a very diverse portfolio of events from small business through to large multinational corporations, community groups and charities.
Prior to commencing MKG Events in October 2014, Michael has worked with a number of charities in fundraising and events and also worked for a marketing company managing their client's corporate events.
Join Our Facebook Group – Success Secrets Exposed Community Here: (To watch the replay) https://www.facebook.com/groups/sallyacurtisshow/
Looking forward to see you all!