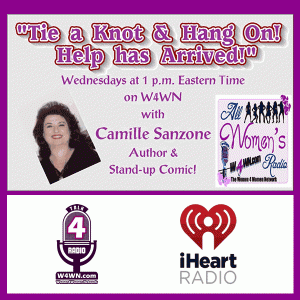 Today's show features Camille flying solo.
Listen in if you're in the mood for some fun and inspiration.
A tall order for this 5'1″  lady, but she is up to the task.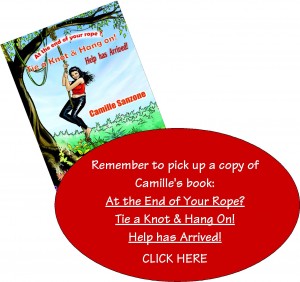 Amazon.com Book Reviews:
What a great book and such fun! The author had me from Page 1.
Lots of good ideas and daily applicable lessons. Such a colorful cover, very appealing.
I would recommend this book highly, even to those who think "they are perfect"
(LOL) – Marie A.
********
A warm, wise and witty read!
I don't know where to begin to review this book. It offers so much. The author delivers, that is for sure. It was a gift I gave myself, a gift in the truest sense of the word, but it is not just for the most desperate, as you might infer from the title. As she repeats throughout the book in various ways, it is for anyone who wants to find ever better ways of being in the world. She writes about even serious things with humor, which to me is essential.
She writes with clarity and humility, letting us know that she, too, is a work in progress, teaching best what she most needs to learn. She begins each chapter with an original, relevant poem, and while I am generally not that into poetry, I must admit that her poem, "Surrendering the HOW," has been plastered on the wall over my desk.
It is clever and makes some valid points. The suggested exercises at the end of each chapter pull it all together. What else can I say? I hope she writes another!  – Piaras O.