SarahSpiritual's new show on W4WN is ALL ABOUT YOU!  Your calls, your questions, your thoughts.  Your connection with Spirit. Your spiritual growth, personal transformation and ascension. "Spiritually Speaking" is about empowering women and people from ALL walks of life!
Psychic Medium Laurie Barraco will be Sarah's guest
TODAY Tuesday September 10 at 5 PM ET!
Join Sarah and Laurie as they connect you with Spirit!

TODAY  at 5 PM ET call and speak with Sarah, Spirit & Laurie!
Call (561) 422 4365 / Skype W4WNRadio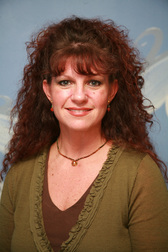 Laurie is a native New Yorker and relocated to sunny Florida in 1990 looking for a new beginning and a more peaceful & spiritual atmosphere. For the past 20 years she has worked on her spiritual side by studying with many Master Teachers, such as Sonia Choquette and John Holland. She has been married for 22 years and has two teenage children.
Laurie opened The Mystical Moon in December 2007. Laurie's vision for The Mystical Moon is "I hope that everyone that walks through that door feels welcomed and loved and realizes that there is hope and support to help with life's challenges. I want to integrate the fact that we are very powerful beings with the ability to manifest anything we choose to in our lives." As far as she is concerned: The journey has just begun!
Visit Laurie on the Web!
www.LaurieBarraco.com 
www.TheMysticalMoon.com