My cousin, the Artist Hunt Slonem, is a Collector with a capital "C." His various and beautifully appointed homes are filled with carefully curated collections from gothic furniture to butterflies to top hats and harps, not to mention his own amazing paintings. I admire his passion for collecting and for the fact that his things bring him Joy. Check out this recent Architectural Digest piece on Hunt.
I have a mother with a house filled with art, various stuffed animals, purple ephemera of every shape, size and hue, gifts from friends and fans, and souvenirs from her travels, charity fundraisers, and a 52 year marriage. My late father collected fountain pens and Civil War memorabilia, wine and more dress shirts than he could ever wear. My mother likes all her things and gets mad when we suggest either of these "D" words: Divest or Downsize.
The acquiring gene was in me for more than 25 years and then it went away. Maybe it's because my own home and garage are filled with "stuff" that I no longer want or need. Maybe it's perspective: One person sees a "collection." Another sees "clutter." I used to be the former and now I am the latter. Maybe it's because much of what I see around me represents a life behind me and not ahead. You can't take it all with you and I have no one to leave anything to other than David who has plenty of his own stuff.
Clutter is not only physical; it is also mental. People and situations which take up too much of your time or wear you out emotionally are just another form of clutter in your life. Mental clutter simply clogs up your brain. If something or someone is taking up too much of your time or wearing you down instead of building you up, it's time to rethink the relationship or the situation. You need ties that help hold you together and not bind you too tightly.
I am dedicating 2016 to divesting myself from anything cluttering my life that no longer brings me joy and instead feels like dead weight. Oh, I am sentimental about many items I own, and they will remain with me. And I love surrounding myself with and wearing beautiful things. But have you really taken a hard look at all the stuff you have and wondered, "Where did it all come from and how does it fit into my life today?" Clutter is like wearing a giant ill- fitting coat you have had for years long after you've lost the weight. It envelopes you and no longer fits your new life.
Read it and Tweet it: Sometimes you need divest of things to find your wings. @mightymelanie #fearlessfabulousyou
Fearless Fabulous You! Host and Author Melanie Young is a Certified Health Coach who helps cancer survivors and everyday thrivers find their wings. You can follow Melanie on Twitter@mightymelanie   Facebook/FearlessFabulousMelanie, Instagram/MelanieFabulous.  Learn more about working with Melanie, booking her as a speaker and to follow her blog at: www.melanieyoung.com 
Oh Joy! On the December 14, edition of Fearless Fabulous You! I speak with two dynamic women who prove age is a state of mind and we all need to live in a "Happy State."
Patrice Tanaka discusses how to define and find your Joy every day. Like me, Patrice has had a long career in public relations. But she had to step out of her comfort zone to recapture the joy that she felt she'd lost along the way. I love her message and you will, too. 4pmESTW4WN.com

Barbara Hannah Grufferman, author of  "The Best of Everything After 50," is a recognized expert on positive living and writes the popular "Life After 50" column for Huffington Post and a  great blog. Let's face it, you deserve the best of everything after 50, so tune in to hear more from Barbara. 4:28pmEST W4WN.com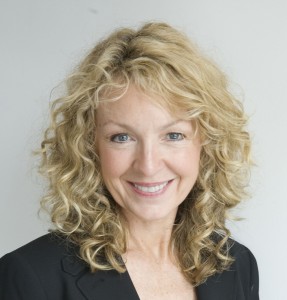 Listen live 4pmEST on W4WN Radio – The Women 4 Women Network and iHeartRadio. Download all my podcasts on iHeart.com and the iHeart App (click "Episodes" and scroll to find the show you want to hear. They are filed by guest name). Still can't find it? Here's the link to cut and paste:  https://www.iheart.com/show/209-Fearless-Fabulous-You
Find your Butterfly Wings with me February 25-29 on my Fabulous Retreat. W4WN listeners received $150 off the ground package any time!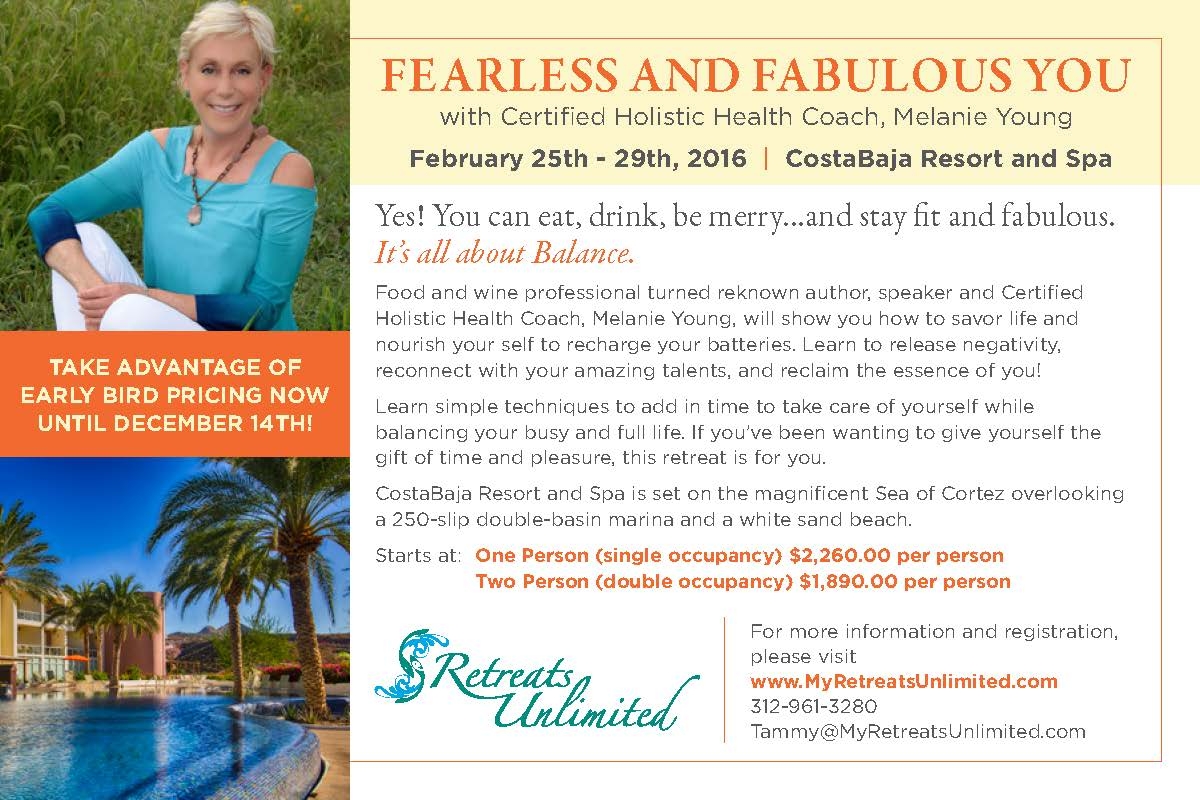 Books by Melanie Young. Available nationwide. Amazon, Barnes & Noble and CureDiva.