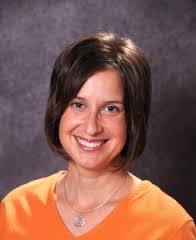 Let's face it – LIFE IS BUSY! Life is full of distractions and if you let it happen, life can take over your sanity. This week Karen Horneffer-Ginter, Ph.D. is joining me to talk about her book Full Cup, Thirsty Spirit – Nourishing the Soul When Life is Just Too Much and the simple ways that we can reconnect with ourselves to live a life rooted in self-care. Karen is the real deal and her life is packed with family, children's schedules to manage, a business to run, articles and books to write and yet, somehow she finds a way to maintain the balance and live a full life – a life that works for her…and isn't that what we all want? Karen says that "rushing has become a a national epidemic," and on Wednesday, May 1, she's going to share her insights into how we can slow down and find blessings in our day-to-day living.
Tune in tomorrow at 10am Pacific Time, 1pm Eastern Time for my interview with Karen Horneffer-Ginter. It WILL BE the perfect respite in your hustle and bustle week. You can find out more about Karen here.
The Cindy Laverty Show is all about CARE – how we care for ourselves so we can better care for each other. The world needs a bit more CARE…don't you think?