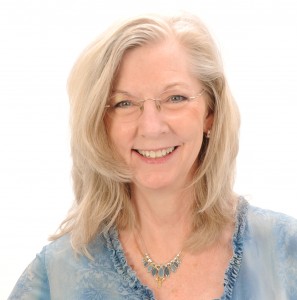 What would you do if your 97-year-old mother-in-law got stuck on her sofa and a neighbor had to call the rescue squad to get her up? Or what if your own 92-year-old mother decided to give up underpants?
When these things happened to Charlotte Johnson Jones—my guest on this week's show—she says the first thing she did was to go into the kitchen and eat every cookie and piece of chocolate she could get her hands on. Thankfully, someone is honest about this!
Then she sat down and wrote her first book, Eldercare Is Making Me Fat, a must read book if you are a family caregiver!

Poignant and honest, Eldercare Is Making Me Fat is a set of funny—but also touching—stories about some of the challenges and unexpected craziness that Charlotte and her husband have faced over the last 14 years of being caregivers for their mothers.
Charlotte was a journalist in the 1980s and 1990s. She wrote for many national publications, including The Washington Post, Travel and Leisure, Harper's Bazaar, and USA Weekend. And she had the opportunity to meet and profile very diverse personalities, such as Maya Angelou, Sissy Spacek, two Miss America winners, an African princess, and the panda keeper at the National Zoo.
This is one show that will put a smile on your face. Tune in Wednesday, July 24 at 1pm ET for The Cindy Laverty Show.