There's been several news stories recently about the new U.S. Dietary Guidelines. The bottom line: Nearly 90 percent of the U.S. population needs to eat more vegetables and we all eat too much sugar. A few foods that many of us were shying away from for health reasons received a cleaner bill of health: eggs and shellfish in the cholesterol category and coffee (without the cream and sugar) if consumed in moderation.
To help explain all the new dietary guidelines and why it matters to you and your family, I've invited Carolyn O'Neil, MS, RD, on Fearless Fabulous You! February 23. Many of you may recognize Carolyn from her nearly 20 years reporting on nutrition, food and travel for CNN, where she received many awards and honors. Today, Carolyn writes a weekly column for the Atlanta Journal-Constitution, "Healthy Eating Out," contributes to WebMD as a nutrition expert and famously appears on the Food Network as "The Lady of the Refrigerator" a recurring nutrition expert on Alton Brown's hit Food Network program "Good Eats." Her blogs are ONeil on Eating and Dish On Dieting.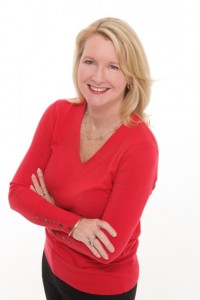 A celebrated food writer, specializing in dining out, Carolyn is a contributor to The Atlantan Magazine, a Modern Luxury publication. And, she is the Health & Nutrition Editor for Healthy Travel Magazine.
Carolyn is a nutrition advisor to BestFoodFacts.org which answers consumers' questions on food, nutrition, cuisine and agriculture by tapping into a network of 150 university based experts to find the best food facts!
As a journalist specializing in food and nutrition Carolyn is a contributor and called upon as a nutrition expert for quotes in many national magazines including including Self, Shape, Cooking Light, Redbook, Family Circle and WebMD Magazine. Carolyn O'Neil is an adjunct professor of Journalism at Emory University.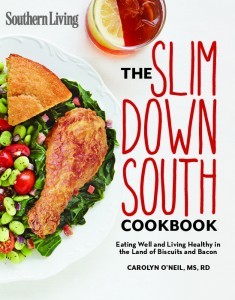 Carolyn is author of Slim Down South (Oxmoor) and co-author of the Dish on Eating Healthy and Being Fabulous (Simon & Schuster-Atria). Now these sound like MY kind of fabulous books!
Connect:
https://twitter.com/carolynoneil
https://www.facebook.com/carolynoneil/
Many of us are facing the prospect- or current reality- of caring for our aging parents. The mother or father who cared for you and your siblings as children and who you looked up to for so many years now may need your care and support. What may make things harder than coming to grip with the fact that a beloved parent is entering the twilight years is whether or not all family member can face it together and in agreement on the level of care needed. It is an emotional subject that needs sensitive hand and sensible approach.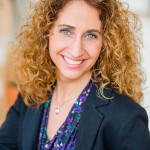 Stephanie Erickson is a clinical social worker who has worked with seniors and their families for over 20 years. She will discuss how families can become proactive and plan for parents' aging as a team and offer tips and guidance to help resolve conflicts and minimize one-sided care giving
Stephanie earned her Master's degree in social work in 1995 and quickly began working with family caregivers.  Throughout her 20 years as a social worker Stephanie has had the honor of assisting families who were struggling with balancing their caregiving responsibilities, work, and their own family obligations.
Stephanie is passionate about encouraging families to have proactive conversations about caregiving and to counsel her families to establish a team approach to planning and intervening in all aspects of care and support for another.  Stephanie not only continues with a clinical practice focused on Elder Care but also provides training and consultation services to non-profit groups, financial institutions, insurance companies and community groups.  She is a regular guest on radio and television programs throughout the U.S. and Canada and hosts her own radio program "Caregivers' Circle" on WebTalkRadio.net
Connect:
https://twitter.com/AgingFamilyERG
https://www.facebook.com/pages/Erickson-Resource-Group/115638081801824?ref=bookmarks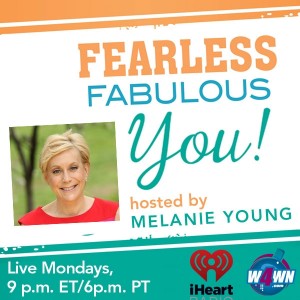 Join Melanie Young live Mondays 9pm ET/6pm PT on Fearless Fabulous You! on W4WN.com and any time on demand at iHeart.com (Under Shows & Personalities). Melanie brings you inspiring women and experts on health and wellness who share their insights to help you live a Fabulous life.
Connect:
Show link: https://www.iheart.com/show/209-Fearless-Fabulous-You
https://twitter.com/mightymelanie
https://www.facebook.com/FearlessFabulousMelanie
Books by Melanie Young. Available nationwide: