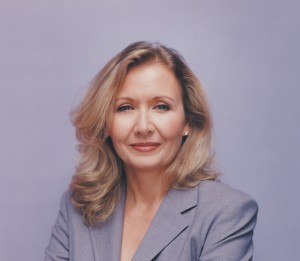 What woman doesn't want to lose a few pounds? But how? After the age of 40, it feels almost laughable! And then you throw in hormones and you want to pull your hair out! Is it even possible to maintain a healthy weight, keep your energy up and control all the hormonal stuff? Lorna Vanderhaeghe, MS says all of this is possible, and that's great news! This is one interview you don't want to miss!
Lorna is a leading expert in natural women's health and nutritional medicine for over 30 years. She is a highly sought after speaker and she educates her audiences on how to combine the best of mainstream medicine itwh scientifically backed nutrients and diet changes to achieve optimal wellness. If that's not enough, She is the author of 11 books including A Smart Woman's Guide to Hormones and A Smart Woman's Guide to Weight Loss and I'm pretty sure that we all are interested in these two subjects. Her website is packed with information and SOLUTIONS to the questions that all women need and want answers to.
We're talking weight loss and hormonal health and Lorna will give you solutions to both. There's nothing more important than your personal health and wellness, but women often neglect this crucial aspect as they take care of everyone else. Tune in to The Cindy Laverty Show Wednesday, July 17th at 1pm Eastern Time and get the answers to the questions that plague with my guest Lorna, Vanderhaeghe.