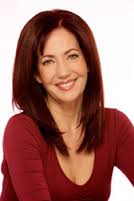 How do you keep the love alive? What happens to the passion? How do you re-capture it and get your relationship back on track? We all want to know the answers to these questions? We all want to know what to do. The truth is that when your relationship is vital and thriving and you're feeling loved, heard, and cared for; life is just so much better.
This week I'm interviewing the best of the best and we're going to talk about how we keep the spark alive! World-renowned love and intimacy expert, Dr. Sheri Meyers is my guest this week and we're not holding anything back. Dr. Sheri says it's not that difficult to get your relationship back on track – you just have to know how!  She is the host of Straight From The Heart TV and she's the go-to expert for national media. Her most recent book, Chatting or Cheating has received national acclaim. It is a step-by-step, complete guide to detecting an affair, confronting your partner, and restoring and rebuilding love and trust after infidelity.
Caring for your relationship is one of the keys to living a fulfilled and happy life and this Wednesday on The Cindy Laverty Show, Dr. Sheri Meyers is going to share her secrets about how to do it. And she definitely has the answers. Learn more about Dr. Sheri Meyers here. or visit her here.  Tune in Wednesday, July 10 at 1pm Eastern Time. This is one show you don't want to miss!