Want to learn some tips from a top lifestyle branding expert on how to polish and present your best professional you? Joining Melanie February 2 on Fearless Fabulous You when she talks with branding pro, Jocelyn Greenky.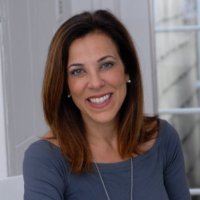 Jocelyn Greenky, author of The Big Sister's Guide to the World of Work: The Inside Rules Every Working Girl Must Know, is a lifestyle  and media consultant, advice columnist, high-school mentor and a highly sought-after national public speaker. She has enjoyed a successful 25-plus-year career as an entrepreneur and senior executive at companies such as Philip Morris, Wenner Media, Hachette Filipacchi. She is a co-founder of the international design and event firm, Colin Cowie Enterprises and CEO of the digital food platform, BriteBean.
In 2000, Jocelyn launched Sider Road Media, a boutique consulting firm which provides leadership to global entertainment companies in all aspects of growth including creative execution, business development, marketing, branding and broadcasting, and digital production. Clients include Wall Street Journal, Colin Cowie, Diversion Media, HBO, Preston Bailey, Sigmax Entertainment, DGSkincare, Publicis Advertising and Burnham Securities.
Jocelyn has appeared in The New York Times and ELLE. She has been an on-air host for the Metro Channel and has served as an advice columnist for Hampton's and Gotham Magazines and Boca Raton Observer. She was featured as a weekly career host on WBZT-AM in Miami, FL. and has appeared on numerous television and radio shows. She is an AOL Coach, a mentor within the Women of Tomorrow Mentor & Scholarship Program (www.Women-of-Tomorrow.com) out of Miami, FL.
Connect:
https://twitter.com/jocelyngreenky
https://www.facebook.com/jocelyn.greenkyherz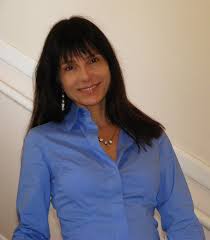 Valentine's Day is around the corner.  Advertising, retailers and restaurants pull out the stops to play up romance. But what if your mood and his don't always match up?
Clinical Psychologist Dr. Carla Marie Greco joins me to discuss managing expectation in a relationship.
With her doctorate in clinical psychology and her master's degree in counseling, Dr. Greco is dedicated to working with couples and individuals who are facing life challenges. With a focus on improving personal relationships through increased self-awareness, she strives to support those who strive to create healthy, joy-filled lives. Whether working with youths in crisis, young adults on the verge of opening new doors, or couples facing relationship difficulties, Dr. Greco embraces the opportunity to aid others in surmounting life's many hurdles.  In addition, her practice maintains an emphasis on addressing sexuality issues within relationships. Certified in EMDR, Dr. Greco is also skilled in working with individuals suffering from anxiety, depression, grief, trauma, PTSD, and challenging life transitions.
Dr. Greco maintains her clinical psychology practice in Sonoma County, California.  Over the years, Dr. Greco has become increasingly committed to working from a body-mind-spirit paradigm.  In her clinical practice, she helps clients create an awareness of how their physical and mental states, thoughts, and emotions interweave to create either balance or instability.  By incorporating a holistic approach into her practice, Dr. Greco has found that many clients enjoy substantial, long-term improvement.
Dr. Greco is also a skilled meditation leader. Beyond offering individual and group psychotherapy services, Dr. Greco is highly invested in writing and speaking to offer widespread educational opportunities to her local community and beyond.  Look for Dr. Greco's contributions in various online publications such as "Babble" and Hitched relationship magazine where she contributes regularly.
https://twitter.com/drcarlagreco
https://www.facebook.com/drcarlagreco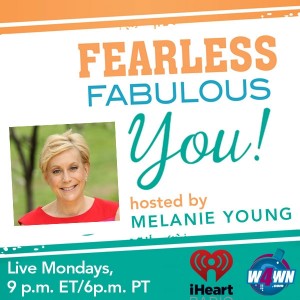 Fearless Fabulous You! hosted by Motivational Muse, Integrative Nutrition Coach and Award Winning Author Melanie Young, Integrative Nutrition Coach, airs live Mondays 9pm ET/6PT on W4WN– the Women 4 Women Network and on demand anytime on IHeart Radio. Each week Melanie brings you inspiring women and experts on health, wellness and nutrition. Melanie is author of Fearless Fabulous You! Lessons on Living Life on Your Terms and Getting Things Off My Chest: A Survivor's Guide to Staying Fearless & Fabulous in the Face of Breast Cancer.
Connect:
Link to all shows: https://www.iheart.com/show/209-Fearless-Fabulous-You
https://www.twitter.com/mightymelanie
https://www.facebook.com/FearlessFabulousMelanie