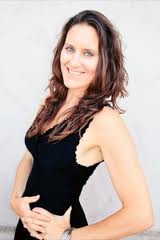 It's impossible to care for yourself without paying attention to what you put into your body. This week I'm taking the veil off this so-called mystery of "healthy eating" with my guest, the fabulous Kerry Tepedino! Kerry teaches you how to be healthy so you can be sexy! Healthy IS the new Sexy! Most of us dread the thought of dieting, and most of us fail at it. Kerry teaches you how to embrace your own personal health and wellness and have fun doing it! It's easy. It's fun and it works. You can find Kerry by going here where a free gift awaits.
Kerry is also in private practice in Encinitas, California. Beyond Bliss offers a variety of holistic services designed to heal and relax the body. As a holistic practioner, lover of life and ambassador of wellness…Kerry Tepedino offers simple, yet compelling techniques for achieving ultimate health, wellness and sex appeal.
You don't want to miss Kerry's interview on Wednesday, March 6 at 10am Pacific Time, noon Central Time an 1pm Eastern Time. It's time to take back your well being just in time for summer! Kerry has a special offer just for my listeners and you can grab it here. I'm not giving it away but it's great and you'll love it!
The Cindy Laverty Show airs each Wednesday and the show is dedicated to CARE – how we care for ourselves so we can better care for each other. Join me on Facebook or Twitter or find me at The Care Company (especially if you are caring for a loved one!)