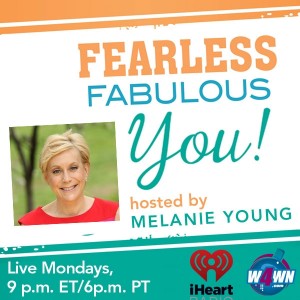 According to the Centers for Disease Control and Prevention (CDC) 4.5 million Americans have Autism Spectrum Disorder (ASD). One out of every 68 children has been diagnosed with some form of autism. This represents a 30 percent increase since 2012. With more people being diagnosed with the disorder, more families are working harder to understand how to help their loved ones with healthy support and communications.
April is Autism Awareness Month, Jeanne Beard, author of Autism and the Rest of Us: How to Sustain a Healthy, Functional and Satisfying Relationship with a Person on the Autism Spectrum, joins me on Fearless Fabulous You! Monday, April 13, 9:28-9:48pmEST to shed some light on ASD and share some of her insights for parents. Jeanne is the devoted mother of 2 sons, one diagnosed with Asperger's, one with ADHD.

Jeanne shares hope and practical tips to help anyone understand what it's like to live or work with a person who has autism, and manage their own emotions in order to provide the best possible environment for a healthy and satisfying relationship. She says, "It's about understanding them at a functional level, and honoring them on their own terms, exactly as they are." The rest of us need to appreciate that people on the spectrum are not neurologically wired to comprehend and comply with social rules, Jeanne notes.
She explains:
Social shorthand: the difference in social thinking and non-social thinking
Why people who have autism appear rude or disruptive.
A first-hand view into what the experience of living with autism might feel like
What motivates people with autism
The important emotional experience of the rest of us
Communication "do's and don'ts"
Jeanne has decades of experience in the trenches with Asperger's Syndrome and autism spectrum disorders, and the people diagnosed with them. In addition to her essential life experience creating functional, nurturing and balanced relationships with those on the spectrum, Jeanne was mentored by clinical expert Timothy Wahlberg, PhD during the writing of his clinical guide Finding the Gray: Understanding and Thriving in the Black and White World of Autism and Asperger's. Through her incredible insight into the thoughts, experiences and challenges of those on the spectrum AND of the rest of us, Jeanne builds a bridge to hope and a better future for us all.
A graduate of both Northwestern University and Dale Carnegie training, Jeanne is a successful Vice President of Sales for a Chicago-based printing company with a 25 year tenure. Autism and the Rest of Us is her first book written under her own name.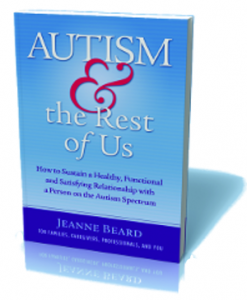 Connect with Jeanne Beard:
https://www.facebook.com/pages/Autism-The-Rest-of-Us/469474203220571
Helpful Resources on Autism Spectrum Disorder
Centers for Disease Control and Prevention
https://www.cdc.gov/ncbddd/autism/facts.html
https://www.cdc.gov/features/dsautismdata/
Autism Speaks
https://twitter.com/autismspeaks
National Autism Association
https://nationalautismassociation.org/
https://twitter.com/nationalautism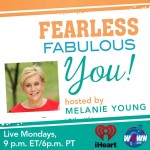 Fearless Fabulous You! hosted by Author and Integrative Health Coach Melanie Young airs live Monday, 9pm EST on W4WN. Free podcasts of all shows are available on demand anytime post show on iHeart and the iHeart App under Shows & Personalities.
Direct link to show: www.iheart.com/show/209-Fearless-Fabulous-You
Follow Melanie and her blog on Twitter.com/mightymelanie and Facebook.com/FearlessFabulousMelanie.