"Do Your Best, and Then Let Go"
So reads one of the 13 chapters- and morsels- of kitchen wisdom in Alana Chernila's new cookbook, "The Homemade Kitchen." This is a book whose message is as much about how to approach life at a slow, measured and pleasurable pace as it is about about cooking with the same intentions.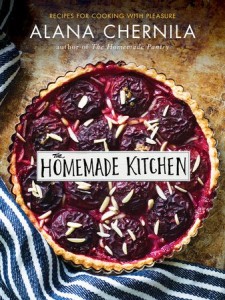 "Start Where You Are." "Feed Yourself." "Put Your Hands in the Earth." "Do the Work." "Slow Down." Alana has these phrases and others taped to her refrigerator. I do the same thing on mine with inspirational quotations such as: "Just as the Caterpillar thought the world was coming to an end, she became a butterfly." "Don't be pushed by your problems. Be led by your dreams." This latter quote is the lead in my second book, "Fearless Fabulous You! Lessons on Living Life on Your Terms."
Feeding your body also nourishes your soul. The kitchen is both heart and hearth for many home cooks, including Alana. She says, "The process of cooking at home is my window into what I want to create in life as a whole."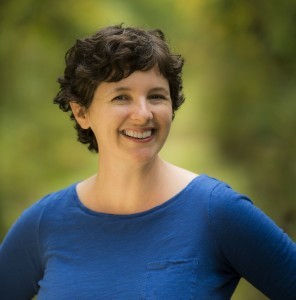 If the kitchen is the heart of her home, her gardens are the arteries. Alana looks to nature for inspiration in the kitchen and shares practical insights to working with and not against it, from honoring the ingredients to utilizing bits and pieces and not being wasteful.
I'm a fan of the section of "The Homemade Kitchen" that address waste and re-purposing different foods, something I am just learning to do in an effort to be more respectful of the fact than we live in a nation of abundance where too many still go hungry.
"The Homemade Kitchen" is a follow up to Alana's first book, "The Homemade Pantry." You can also follow her blog, Eating from the Ground Up. www.eatingfromthegroundup.com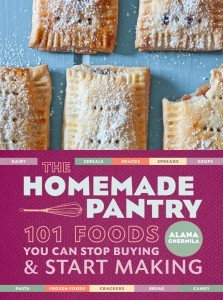 Alana Chernila shares her story and her kitchen wisdom on Fearless Fabulous You! September 28th, 4pmEST on W4WN. The show podcast is available on demand any time at iHeart.com and the iHeart App. Here is the direct link: https://www.iheart.com/show/209-Fearless-Fabulous-You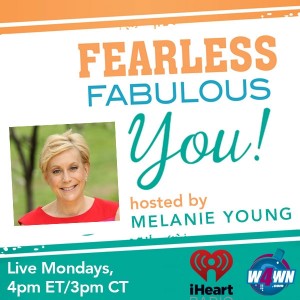 Books by Melanie Young. Available nationwide. Learn more and purchase here.