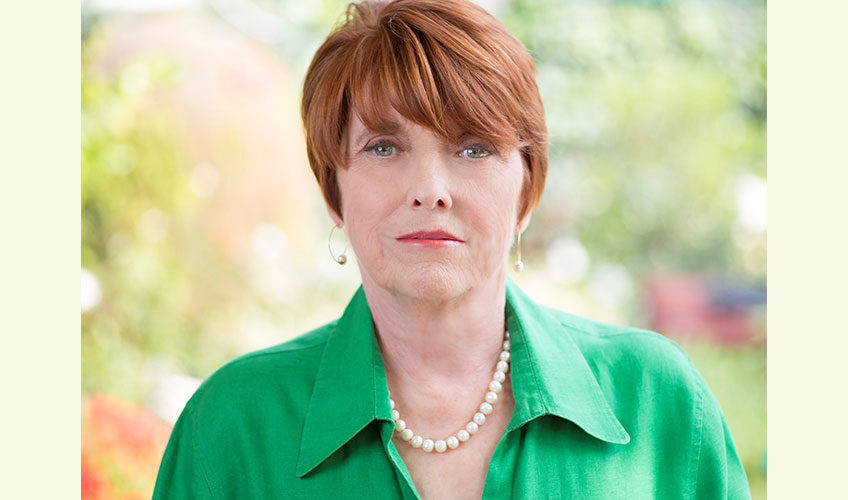 Candy Finnigan brings decades of her experience as a Recovery Specialist and TV star, helping people recover from whatever they may have been afflicted with to find balance and peace with solutions for recovery in life.
Candy Finnigan is a nationally recognized author, addiction specialist and interventionist, who have been, since its beginning, one of the featured interventionists on the acclaimed A&E series "INTERVENTION". The show has been widely praised since 2004 as a groundbreaking example of how reality television and therapeutic efforts can be combined. Critics and viewers agree that the show is riveting, positive and educational television. INTERVENTION is an Emmy® winning series, which has also been recognized for it's commitment to raising public awareness of drug and alcohol abuse, as well as mental health issues.
In recovery herself for 36 years, Candy states, "I was inspired to go into this work because I saw that as a recovering woman and mother, I might be able to connect with others and bring help and hope to families, in a way that, perhaps, others couldn't. It's not just my work, it's my life." She has been honored by many organizations in the recovery field for her outstanding work and dedication.
For over 30 years, Candy has not only served as a crisis interventionist, but holds great value in: family programs, education sessions, relapse prevention, pain management, mental health, treatment placement, and adoption. Adopted as a child, Candy has always been particularly interested in the nexus of adoption and addiction, along with the distinctive treatment strategies that may be necessary in such cases.
Candy takes great pride in being among those involved in the creation of The Musicians Assistance Program – now, a part MusiCares – which grants financial assistance for drug/alcohol treatment of musicians and others in the music industry. Candy continues to volunteer her time in this organization.
Mrs. Finnigan has spoken about addiction and recovery in many communities, big and small, across the USA (e.g. town hall meetings), and is often engaged as a keynote speaker, leading workshops to enlighten others about the problems and solutions for the afflicted and their families. Candy is acutely aware of the daunting task each family faces when confronted with a loved one under duress, saying, "People must be told that this is a treatable family illness."
Candy's book, When Enough is Enough: A Comprehensive Guide to Successful Intervention, published by Penguin/Avery in April 2008, is a comprehensive guide to the intervention process. It is being used as a guide and textbook in many universities. Her book aims to help loved ones with the process of intervention. It is available at all major bookstores and Amazon.
Candy received her Certificate in Alcohol-Drug Counseling skills and her Certificate in Alcohol-Drug Abuse Studies from UCLA in 1993 and is a Certified Master Addiction Counselor III. She is a CIP, which is a chartered intervention professional. Candy received her intervention training in 1991, from Dr. Vernon Johnson, who pioneered the intervention process. She has done extensive workshop training in the fields of dual diagnosis and psychiatric treatments, pain management, eating disorders and other process addictions. She also has been an instructor on intervention history and process at Pierce College Addiction Studies. Candy is a proud board member of ONE Recovery and ONE on Campus.
Candy's husband Mike passed away in 2021 after over 50 years of marriage. They are blessed to have two children: daughter, Bridget and son, Kelly