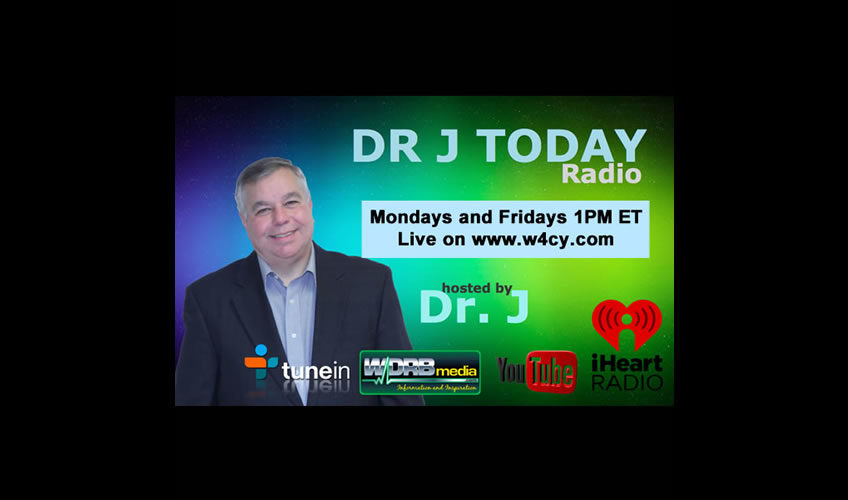 Dr John William (Dr J) holds three earned doctorates. One in Theology a second in Counseling/Psychology and a third in Naturopathic Health. He is a certified marriage and family therapist, certified Christian Counselor and is the  former Executive Director for the America Society of Christian Therapists. He has been in the pastorate for over 45 years. Dr J has been a practicing alternative natural healthcare doctor, ND, since 1992. He is the Chancellor of Riverside International Bible College and past Executive VP of Carolina University of Theology.
Dr. J is an internationally syndicated radio and  television personality. The Dr J Today show has a worldwide audience of  two million plus listeners on several networks including the Roku television and I heart radio platforms.His Rivers of Living Waters broadcast can be heard in over 127 nations.
As a business entrepreneur ,Dr. J.  has been active in network marketing for 40 years as a trainer, executive consultant. top income producer and advisory board member. Currently, Dr J is an active Real Estate Investor flipping distressed properties with his daughter.  His particular anointing is for "market place ministry". He believes there is no difference between the sacred and the secular. His passion is to build up Christian entrepreneurs who have a desire to prosper so they may use their resources to further the work of the Kingdom of God. His goal is to facilitate the giving a at least a million a month in charitable contributions through his businesses and network.
Dr J, is the founder and director of Making A Difference Network (Madnworldwide.com), a faith based network of humanitarian projects around the globe. MADN helps feed, 15000 children daily in Nicaragua with a working partnership with WMOC.org. . Madn affords Christian schooling to over 300 in 3 schools with the goal of evangelizing  and helping the children lift themselves out of the grips of poverty through education.  The network supports an orphanage and schools in Haiti with over 300 students. In America over 10,000 needy children have received Christmas cheer through MADN's "Drummer Boy Community outreach. Thousands more  have been blessed with groceries  and household needs via the network's faith based groups.
Connect With The Show: