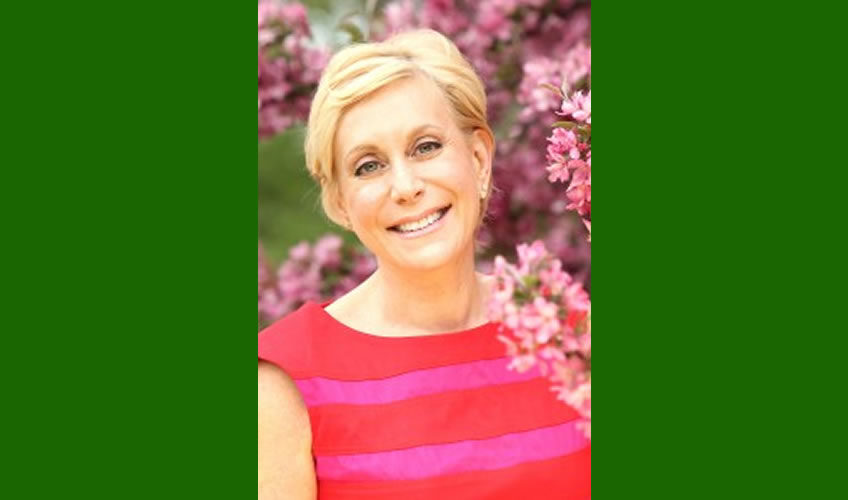 Melanie Young, host of "Fearless Fabulous You!," knows how to face challenges with grit, grace and wit and reframe them to make things happen for the better. She a motivational muse for anyone who feels stuck and who wants to reignite their personal or professional brand and she is a strong example of turning stumbling blocks into stepping stones. After surviving breast cancer, Melanie wrote her first book, Getting Things Off My Chest: A Survivor's Guide to Staying Fearless & Fabulous in the Face of Breast Cancer,  to help newly diagnosed women stay focused and make smarter choices about caring for their well-being during and after treatment. Getting Things Off My Chest received the 2014 International Book Award for Cancer Health Topics. Melanie's second book, Fearless Fabulous You! Lessons on Living Life on Your Terms is filled with inspirational insights to recharge your spirit and revalue your self-worth. Her blog, Melanie Young- Getting Things Off My Chest, is frank, witty and inspiring. Her articles have appeared in Huffington Post, The Plum, Greatist and Everyday Health, among others. She is recipient of the Handcraft Heroes Breast Cancer Awareness Award and the Caring Advocate for Recovery Through the Arts Award
Melanie turned her passion for wine, food, travel, connecting people and supporting inspirational causes into a successful marketing and events business.  As "Chief Connector" for The Connected Table®, she advises wine, food and lifestyle companies and organizations on building their brands and strengthening their message. During her culinary career she developed, launched and managed The James Beard Foundation Awards and New York Restaurant Week. Following the September 11th terrorist attacks, she worked with the owners of Windows on the World and members of the community to establish the Windows of Hope Family Relief Fund to help families of foodservice workers killed. During her career she has produced culinary programs for SHARE, City Harvest, Central Park Conservancy and Make A Wish Foundation.
She is a member of Les Dames d'Escoffier and New York Women's Culinary Alliance and is an active speaker and supporter for women's health, education and empowerment.. With her husband, David Ransom, a wine and spirits writer, she co-hosts the "The Connected Table," airing on W4CY.com radio on Wednesdays at 2 p.m. EST/1 p.m. CST, and in demand at www.iHeart.com
Born and raised in Chattanooga, Tennessee, (her family home), she resides in New York's Hudson Valley with her husband, David Ransom. She received her Bachelor of Arts from Tulane University in New Orleans, where also has family and returns as often, and attended Institute for Integrative Nutrition to study holistic nutrition and health coaching.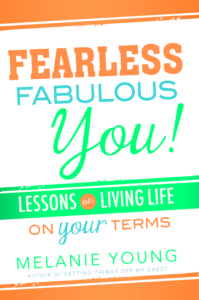 Melanie's new book, Fearless Fabulous You!-Lessons on Living Life on Your Terms, will be available in November
Order here: https://www.amazon.com/Fearless-Fabulous-You-Lessons-Living/dp/1462115446/
Do you have a loved one facing breast cancer? Getting Things Off My Chest  provides essential survivor tips and expert insights
for every step of the journey. Recipient of the 2014 International Book Award for cancer health topics.
Order here: https://www.amazon.com/Getting-Things-Off-Chest-Survivors/dp/1462113230/
Link: https://www.melanieyoung.com      Follow: @mightymelanie
I am sharing this radio interview with Stanley Bronstein, Super Change Your Life. It really shares my message of transformation in the face of breast cancer. Feel free to share with anyone who may need inspiration.
https://superchangeyourlife.com/interviews/interviews-melanie-young/
Connect With Melanie Young: