At age 17 Dr. Karin Hehenberger was diagnosed with Type 1 diabetes (T1D). A competitive tennis player and outdoors woman living in Sweden, Karin kept her diagnosis under wraps for 20 years out of fear and shame of living with chronic disease. As she grew older diabetes impacted her body and Karin under went both life saving kidney and pancreas transplants. Watch Karin's story here.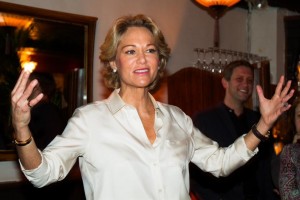 Her body may have taken a hit but not her determination. Karin's competitive spirit fueled her desire to gain control of her T1D and also dedicate her life to the health profession. She earned her M.D. and PhD degrees from the Karolinska Institute in Sweden and conducted post doctoral work at the Joslin Diabetes Center at Harvard Medical School. Today she is considered an expert in the field of metabolic diseases.
Karin has team up with other medical experts to establish Lyfebulb, an educational and social platform to help people living with chronic illnesses.
Lyfebulb Social Club hosts in person events that bring together people with chronic diseases, physicians, medical thought leaders, patient support organizations, media, investors and entrepreneurs, in informative and relaxed environments across Manhattan. The Social Club connects like-minded individuals and provides an interactive, non-clinical environment where guests can share experiences and learn about new therapies and technologies to help combat chronic illness.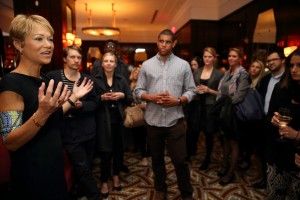 Lyfebulb Cares operates as a Venture Philanthropy fund that invests donor capital into entities with near term solutions that impact patients' quality of life. Lyfebulb invests only in companies that yield a "Triple Impact Return" of Patient, Social and Financial benefits.
Karin is also author of a terrific book called Ten Things You Need To Know About Living with Diabetes. Karen provides an honest and useful overview with helpful tips on the practical, every day management of your diabetes from diet and exercise to travel to relationships. There is a long list of helpful resources.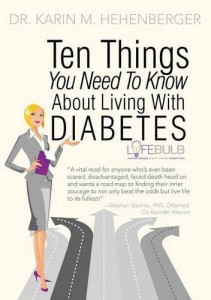 Facts on diabetes Karin shares in Ten Things You Need To Know About Living with Diabetes:
29,1 million Americans had diabetes in 2012 according to the Centers for Disease Control and Prevention (CDC) (2014 National Diabetes Statistical Report).
10% of all Americans have some form of diabetes. Diabetes is the leading cause of kidney failure.
Epidemiologists estimate that by 2050 550 million people will have diabetes worldwide (International Diabetes Foundation).
The financial burden on society due to diabetes approached $250 billion in 2012 (CDC).
Connect: Twitter.com/lyfebulb   Facebook.com/lyfebulb  www.lyfebulb.com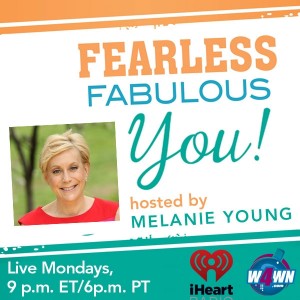 Listen to Dr. Karen Hehenberger Monday, June 15, 9:28pmET on Fearless Fabulous You! on W4WN.com and anytime post-show on iHeart.com and the iHeart App. Cut and paste this line if it's easier for you: https://www.iheart.com/show/209-Fearless-Fabulous-You Fearless Fabulous You! hosted by Melanie Young brings you inspiring women and experts on health, wellness and nutrition.
Connect with Melanie Young on Twitter.com/mightymelanie  Facebook.com/FearlessFabulousMelanie and www.melanieyoung.com
Melanie's award winning books are available on Amazon.com, BarnesandNoble.com, CureDiva.com and independent bookstores throughout the U.S.A.