My guests January 12 are two women with distinctly different backgrounds who have Second Acts careers, drawing from their first to build their second. Along the way they have navigate their own health
Victoria Barghout, Founder, Viver Heath

Victoria Barghout, Viver Health Founder, was leading cutting-edge cancer research in the pharmaceutical industry when she was diagnosed with breast cancer the day before her second daughter was born. Reduce Your Risk of Cancer captures her personal action plan of melding modern science and back-to-basics food techniques that enhanced her treatment. By the time of surgery, her aggressive tumor was undetectable. Today, Vicki is in the best condition of her life and is happily married with two beautiful lively daughters.
For over 15 years, Vicki has led various pharmaceutical divisions in the health care industry, including Novartis US Oncology Health Economics and Outcomes Research (HEOR) and Pricing, Global Novartis GI Franchise HEOR, and Bayer HEOR. Her role consisted of implementing patient reported outcomes, health economic endpoints, and pricing for development compounds. She has worked on multiple drug launches and post-launch activities focusing on oncology, gastroenterology, neurology, primary care, women's health, and diagnostics. She has published over 25 manuscripts in top-tier journals and has presented over 90 abstracts at major international conferences. Her work has been quoted in the Wall Street Journal and the New York Times. She has lived in multiple countries including Switzerland, England, Mexico, and Guatemala. She received her undergraduate degree from Loyola University Maryland and her graduate degree from the University of North Carolina School of Public Health.
 Viver Health pocket guides provide educational health information that are fact-based, easy to understand, and simple to navigate. They serve regular people who are currently with disease or had diseases and their families and friends as well as busy people who do not have time to figure out all the available health information and want to maintain good health.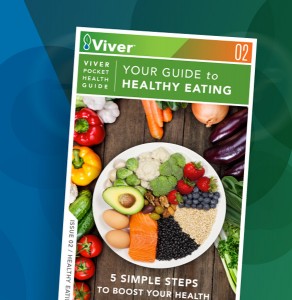 Vicki and I will discuss maintaining strong digestive health, including what you put into your body and analyzing what comes out the other end.
https://www.facebook.com/ViverHealth
Fern Berman, Embracing Her Second Act as a Professional Photographer
For many years, Fern Berman and I ran in the same food and hospitality circles, truly the upper tier of New York City and beyond, as owners of highly regarded public relations firms.  Our respect was mutual and we both worked hard to reach the pinnacle of our professions.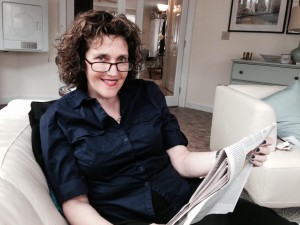 Fern was the foremost culinary arts advocate in the country, working with such luminaries as Julia Child, Jean Georges Vongerichten, and inaugurating the public career of Jacques Torres. She catapulted Sirio Maccioni into a global brand and orchestrated the media roll-out of Le Cirque 2000, which created a national sensation that caused The New York Times to write, "The opening of Le Cirque 2000 in April 1997 was big news, with articles tracking seemingly each fold of a napkin and every move in the kitchen."
Through it all, the Nikkormat camera she has used since the 1970s (a gift from her parents when she entered the Art Institute of Boston), was never far from her grasp. She took it with her everywhere, even on press trips, using her free time to capture small details and "fragment studies" created from larger objects. This focus, along with an almost religious preoccupation with both color and, equally important, film, produced her signature, very painterly, style.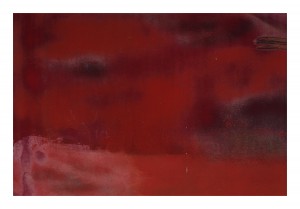 Now, Fern thrives in her "second," profession as a photographer. Her work was featured last year in a solo exhibition at The New Britain Museum of American Art, and received stellar reviews. Brilliant color, almost meditative compositions and illusory textures reveal a photographer who "paints" with her camera.  Inspired by many of the German Abstract Expressionists, she finds beauty in unexpected places: a swatch of flaking paint, a splash of Venetian red, words of faded graffiti or an ancient weathered rooftop.   Berman's interest in abstraction, color relationships and expression through de-materialization and decay rests on patient observation and extended contemplation of her chosen subject.  She has been known to study an object for days, even months before approaching it with camera in hand.
After years navigating the concrete canyons of Manhattan, Fern resides in coastal Connecticut.
Connect:
www.fernbermanphotographer.com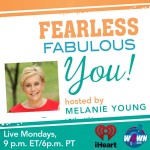 Join Melanie Young Mondays 9pmET/6pmPT on Fearless Fabulous You! on w4WN- the Women-4- Women Network. Melanie spotlights inspiring women and experts on health, wellness and living the life you want. Show is available on demand anytime at iHeartRadio  under Shows and Personalities. Connect: https://twitter.com/mightymelanie
https://www.facebook.com/FearlessFabulousMelanie
Check out Melanie's new book, Fearless Fabulous You! Lessons on Living Life on Your Terms on Amazon.