Join Host Melanie Young for another inspiring show on Fearless Fabulous You! Mondays 9p.m. ET/6p.m. PT
Melanie's guests November 3 are: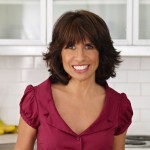 Regina Ragone, RDN, Food Director, Family Circle Magazine/Meredith Corp.– Teaching Families the Importance of Smart Nutrition and Healthy Cooking
Regina Ragone MS, RDN, is Food Director of Family Circle magazine, where she is responsible for the magazine's food content which reaches over 17 million readers each month. In her role, Regina's test kitchen produces 30 – 40 recipes per issue, and she tastes them all!
Regina has devoted her career to educating women, children and families on good nutrition and healthy cooking and is the author of Win the Fat War Cookbook, Decadent Diabetic Desserts and Meals that Heal.
Regina is also co-founder with Dr. Susan Mitchell of Power Surge Sisters, covering women's issues from health and nutrition to menopause. With a Who's Who list of clients and decades of experience, this dynamic duo of nationally-recognized nutrition experts and registered dietitian nutritionists deliver their nutrition message with a one-two punch to help you harness your energy, power and beauty. 
Regina was Vice President of food and nutrition at Hunter and Ogilvy Public Relations, as well as Food Editor for Prevention and Weight Watchers magazine. She also served as the test kitchen director for Ladies' Home Journal magazine and was an assistant manager at the Global Consumer Food Center of the Campbell Soup Company. Additionally, she was an adjunct professor of Food Science at New York University. She has lectured extensively on food and nutrition and has made television appearances on NBC's Today Show and Good Day New York on the Fox Network demonstrating how healthy foods can be fun and easy to cook. Regina is a member of The Academy of Nutrition and Dietetics and Les Dames d'Escoffier www.ldei.org.
Connect:
https://twitter.com/ReginaRagone
https://twitter.com/powersurgesis
www://instagram.com/FitFoodierd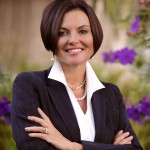 Heidi Kühn, Founder/CEO, Roots of Peace- Building Peace "From the Ground Up" To Eradicate Landmines Around the World
Inspired by the humanitarian work of the late Princess Diana, in 1997 media executive Heidi Kühn established Roots of Peace, a not-profit organization dedicated to the eradication of landmines world-wide and the transformation of former minefields into thriving farmland. The organization has worked in mine-affected countries, including Afghanistan, Angola, Bosnia-Herzegovina, Croatia, Cambodia, Iraq, Israel and Palestine, and Vietnam, restoring economic viability through its demine-replant-rebuild model.
The Roots of Peace Mines To Vines programs have been recognized by global leaders around the world, including UN Secretary-Generals Kofi Annan and BAN Ki-moon, Prime Minister Netanyahu of Israel, and President Mahmoud Abbas of Palestine, Pope Benedict XVI and Pope Francis, all of whom have applauded Heidi Kühn and her organization for its grounded mission to plant the roots of peace on earth.
Through Kühn's leadership, Roots of Peace has forged innovative public/private partnerships with leaders of the Napa Valley, Silicon Valley, and the U.S. government, resulting in over one million dollars in matching funds to remove landmines in war-torn regions around the world.  Today, as the U.S. and Allied troups draw down in Afghanistan, Roots of Peace is the largest NGO under contract, working in all 34 provinces, to provide a comprehensive approach to restoring rural agricultural lands and rebuilding livelihoods.
Heidi has been recognized internationally for her vision and work creating a humanitarian organization with a mission "to build peace from the ground up." She is the recipient of many prestigious local and international awards including the Cal Berkeley Alumni Award for Excellence and Achievement, the SKOLL Award for Social Entrepreneurship, the Jacqueline Kennedy Onassis – National Jefferson Award for Public Service and most recently the San Francisco – Ho Chi Minh City Distinguished Humanitarian Award 2014.
Connect:
https://twitter.com/RootsofPeace
https://www.facebook.com/rootsofpeace.org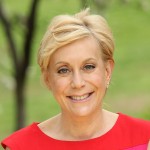 Melanie Young, Host of Fearless Fabulous You! is a health coach, wine & food marketing specialist and author of two books:  Fearless Fabulous You! Lessons on Living Life on Your Terms (Nov. 11, 2014) and Getting Things Off My Chest: A Survivor's Guide To Staying Fearless & Fabulous in the Face of Breast Cancer (2013), both available on Amazon, Barnes & Noble and through independent booksellers nationwide. Publisher: Cedar Fort.
Connect with Melanie:
Website/blog: www.melanieyoung
Blog:  https://www.huffingtonpost.com/melanie-young/
Twitter: https://twitter.com/mightymelanie
Facebook: https://www.facebook.com/FearlessFabulousMelanie
Pinterest: https://www.pinterest.com/mightymelanie/