As the daughter of a West Point graduate who served during the Korean conflict,  I have a soft spot for our military personnel and deep respect for military spouses whose loved ones serve on the front lines. So it is an honor to have as my first guest on my October 20th edition of Fearless Fabulous You! Anne Marie Dougherty.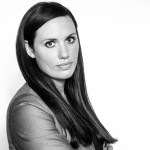 Anne Marie is the spouse of a marine combat veteran. Executive Director of the Bob Woodruff Foundation since 2012 (and working there since 2008) Ann Marie oversees programs and partnerships for the Foundation whose mission is to raise national awareness about the needs of injured service members, veterans and their families as they return to the home front.  Since its founding, the not-for-profit 501(c)(3)  Bob Woodruff Foundation has invested more than $22 million, reaching more than 2 million service members, veterans, family members and support personnel.
As the Foundation's national reputation and reach expands, she is focused on making it the hub of a strong and growing collaborative network of grassroots organizations with innovative programs and outsized impact. One example is the Stand Up for Heroes Live Concert, this year November 5 at Madison Square Garden, with an all-start line up of performers including Bruce Springsteen and Jon Stewart.
Connect: https://www.bobwoodrufffoundation.org    https://www.facebook.com/Stand4Heroes     https://twitter.com/stand4heroes
Continuing my support for Breast Cancer Awareness Month (and the right to Stay Fabulous when facing cancer) my second guest is Keely Bellamy, founder of Survivor Glam Squad. I met Keely at the inaugural National Women's Cancer Survivor Conference https://www.survivorville.org in Nashville in 2013. We bonded instantly, and her Glam Squad team gave me a gorgeous makeover!

As the owner and operator of a model recruitment agency based in Europe, Keely constructed the idea of using her talent and resources in the entertainment and beauty industry to follow her true passion of helping others. "Witnessing true hardship through illness is something I have always wanted to 'fix' and to be able to provide beauty professionals and students the tools to give back to the community has been one of my goals since I started in the industry eight years ago," she says.
Survivor Glam Squad's mission is to provide female cancer survivors with esteem building opportunities, such as professional makeovers, education and motivation.   Through donations and volunteer efforts, SGS, a not-for-profit 501(c)(3) empowers women and girls to get back on track after cancer treatment. The Glam Squad volunteers travel to events to raise awareness and bring beauty back into the lives of women facing and surviving cancer.
Connect: https://www,survivorglamsquad.org     https://www.makeovercancer.org    https://www.facebook.com/survivorglamsquad
https://twitter.com/survivorgsquad
Fearless Fabulous You! hosted by Melanie Young, airs Monday evenings 9p.m.ET/6p.m. PT on https://www.W4WN.com – the Women-4-Women Network, and is also available on httpssss:www.iHeartRadio.com. Each week Melanie interviews inspiring women and experts in wellness, health and beauty. Pour a glass of your favorite libation and settle in your for empower hour.  Connect and follow:  #fearlessfabulouyou  https://www.twitter.com/mightymelanie   https://www.melanieyoung.com