Did you miss  Sheree Diamond on Spiritually Speaking w/ Sarah?
Would you like to hear the show again?
Listen to the Replay TODAY Tuesday, Sep. 3 at 5 PM ET!
Hear Sarah & Flow Doctor Sheree speak about what Feng Shui can do for YOUR life!
SarahSpiritual's new show on W4WN is ALL ABOUT YOU!  Your calls, your questions, your thoughts.
Your connection with Spirit. Your spiritual growth, personal transformation and ascension.
"Spiritually Speaking" is about empowering women and people from ALL walks of life!
About Sheree Diamond…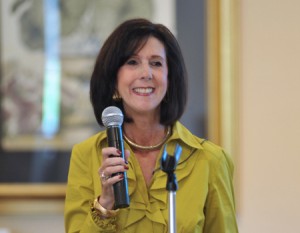 Sheree Diamond, best known as "The Flow Doctor" is an internationally known and highly sought after Feng Shui Consultant. Sheree is a graduate of the Accelerated Path Feng Shui Certification Program in New York City and has studied with some of the world's leading experts in the field. With a natural ability for design and intuitive gifts, Sheree is passionate about her work and finds it very rewarding to help people transform their homes and, in turn, their lives. By utilizing her 13 years of Feng Shui expertise, she offers a powerful and unique way to create nurturing environments whether in homes or businesses.
Sheree's straightforward approach to Feng Shui provides her clients with an educational and exciting exploration as she teaches them how to significantly improve their lives and businesses by altering their space. Having experienced the power of Feng Shui in her own life, Sheree's mission is to empower women worldwide to consciously create a life and a business that they love by utilizing Feng Shui principles. In addition to providing Feng Shui Consultations, she has worked in tandem with architects, builders and designers to analyze floor plans and provide Feng Shui recommendations.
Click to visit Sheree's web sites:
TheFlowDoctor.com