SarahSpiritual's new show on W4WN is ALL ABOUT YOU!  Your calls, your questions, your thoughts.  Your connection with Spirit. Your spiritual growth, personal transformation and ascension. "Spiritually Speaking" is about empowering women and people from ALL walks of life!
Human Potential Healer Althea Gray will be Sarah's guest
TOMORROW Tuesday September 17 at 5 PM ET!
Join Sarah and Althea as they discuss healing and personal transformation!

TOMORROW Tuesday September 17 at 5 PM ET call and speak with Sarah, Spirit & Althea!
Call (561) 422 4365 / Skype W4WNRadio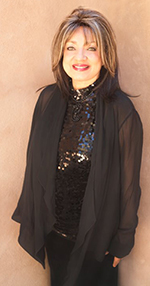 In Althea's words…
I hope that my life's journey will serve as a source of inspiration to anyone who wants to serve as a professional Healer.  I hope that it serves as a source of strength for those who feel like they will "never get there".
I grew up in very humble beginnings and without the normal interface with the outside world. I believed this was destined so that I would look inward very early on.
I am grateful to my Nicaraguan grandmother who was a Curandera (Shamanic Healer from Central and South America). She gave me the genetic material to be a Healer.  I am grateful to the gifted teachers and mentors that I had along the way.  I studied with the best all over the world.  My path took me to nearly every corner of this planet so that I would feel comfortable with all people and all cultures.  Today, my service is not only to my work as a Healer, but to  Sri Lanka where I have served as Honorary Consul for 15 years.  My first clinic was in Sri Lanka.
I am a Healer, teacher, mentor, workshop host,  lecturer and a frequent guest on Radio shows and in Conferences.  I have worked with Colette Baron Reid and SarahSpiritual. I served on the board for an International Organization for Integrative Medicine. I am a member of the American Society of Dowsers. I am a Certified California Designer and know the functions of Feng Shui . I understand how the unseen world works and how it effects our well being.
I continue to be open to birthing just the right things and the right time.  Please explore my "Menu of Services" and "How I work" to learn more about how I Heal.
Visit Althea on the Web!
altheagray.com
www.facebook.com/althea.gray.35