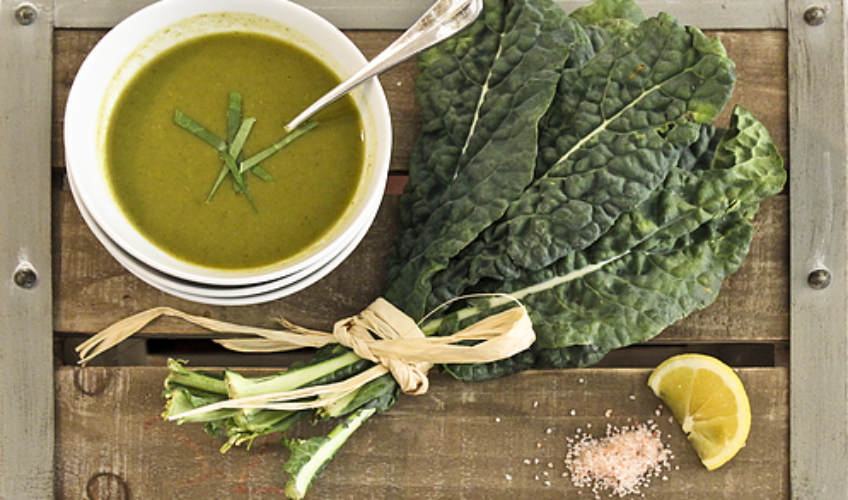 The healing power of soup can never be underestimated.
A warm bowl of chicken soup will ease a cold.
A mug of nourishing bone broth may be the only thing a cancer patient in treatment can tolerate.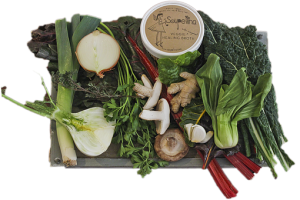 A cup of tomato soup with a toasty sandwich brings back happy childhood memories.
A simmering pot of vegetable soup laced with herbs and spices warms a kitchen and a few hearts around the table.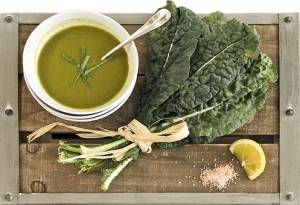 And that's just the warm soup! Then there's the zing of a tangy gazpacho on a summer afternoon, the silkiness of chilled Spring pea soup and my memories watching my soup loving father's eyes shine with pleasure dipping his spoon into a cold thick creamy vichyssoise.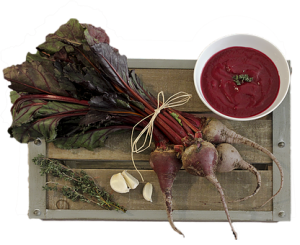 This Monday, March 7, I'm chatting with someone who really could be called "Souper Woman." She's recognized for her fresh made, all organic plant based soups that have super powers when it comes to revitalizing your body.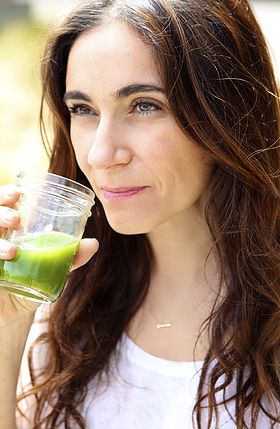 Elina Furhman is the founder and chef at Soupelina, the original soup cleanse, based in Southern California. Her soups have a huge local fan base. Now Elina brings her soups to everyone with her new book,"Soupelina's Soup Cleanse: Plant-Based Soups + Broths to Heal Your Body, Calm Your Mind and Transform Your Life."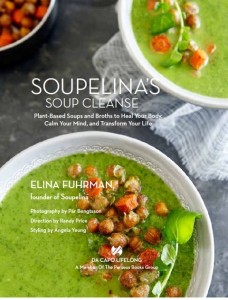 You wouldn't think a few bowls of soup could transform your life. But go back and read the first few lines of this post and recall all the times your aching body just wanted a cup of soothing soup. Soup makes sense. It's more satiating than juicing, and more nourishing. You can consume it fresh or freeze it for later. It's easy to prepare and allows for some creative interpretation. Simmered or chilled; soup hits the spot.
Elina's story comes from a place of healing. Like me, she's a breast cancer survivor who made a promise to forge a better path to healthy living once she recovered.  She became a fellow wellness warrior, drawing on her background as an investigative reporter to dig deep into the health and nutrition arena to ask questions and heading to her kitchen to find answers.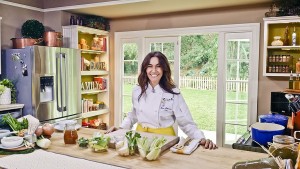 Cancer patients often ask themselves "Why?" when they are diagnosed. As in "Why me?" But in the transformational journey many of us experience along the way, we find our "Why?" on the other side. Your "Why" becomes your new purpose.
Soupelina (Soup+Elina) is Elina's "Why?" Elina and I will talk soup for the soul and how she found her "Why?" Monday, March 7, 4:25pmEST W4WN.com.  All my shows are permanently podcast to iHeart.com and the free iHeart App. Cut and paste link: iheart.com/show/209-Fearless-Fabulous-You/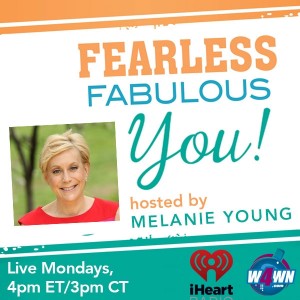 Melanie's Books. Available nationwide on Amazon, Barnes & Noble and CureDiva.