October 13 was Metastatic Breast Cancer Awareness Day. Metastatic breast cancer (MBC), also known is Stage IV, is when tumor cells have spread (metastasized) to other parts of the body such as the bones, liver, lungs or brain.  Even though other body parts are affected, it is still considered and treated as "breast cancer."
Metastatic breast cancer is treatable but not curable. Thanks to research and more effective treatment, survival rates for women with metastatic breast cancer have improved. According to the Susan G. Komen®organization, which funds grants for research and has launched #BoldGoal to reduce breast cancer deaths by 50 percent over the next decade, the survival rate among women with metastatic breast cancer is 25%  today as compared to only 10% in the 1970s.
Listen to my show with Linda Tantawi, CEO of Komen Greater NYC here (LINK)
Many women living with metastatic breast cancer prefer to call themselves thrivers, not survivors. They are living- and many are thriving- with breast cancer.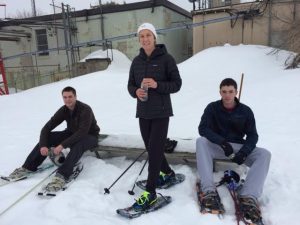 You will meet one of them Monday, October 17, 4pm EST. Her name is Duncan Finigan. She is a mother of 4 boys married to husband Tom for 26 years. Duncan lives a very active live and leads brand marketing for OOFOS, a 5 year old footwear brand with some very comfy shoes.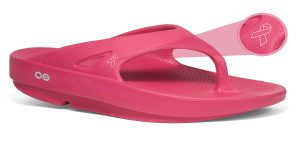 OOFOS has launched Project Pink, an initiative to raise funds for the Dana Farber Cancer Institute in Boston, MA for breast cancer research.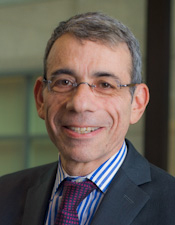 Dr. Eric Winer, Director of Dana Farber's Breast Cancer Center is Duncan's oncologist. Dr. Winer spends about one-third of his time treating patients and the rest on research. He will join Duncan on Fearless Fabulous You! to discuss his research work on metastatic breast cancer as well as research he led on the long-term use of estrogen suppression drugs (10 years versus the standard five). I recently attended Truth and Dare, a symposium hosted by Komen Greater NYC, where Dr. Dawn Hershman Columbia University Medical Center (and my new oncologist), reported on the benefits of patients taking aromatese inhibitors for 10 years.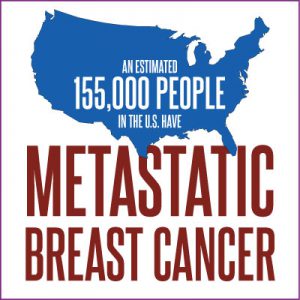 Many people do not understand metastatic breast cancer. In fact, I've been told by some women that people treat them as if they are contagious (You cannot "catch" cancer from someone!).  Metastatic cancer is also not a "death sentence." It is a life sentence which means to me that a patient learns to manage her life while living with cancer.
The Metastatic Breast Cancer Network has produce these 12 helpful facts:
1. No one dies from breast cancer that remains in the breast. Metastasis occurs when cancerous cells travel to a vital organ and that is what threatens life.
2. Metastasis refers to the spread of cancer to different parts of the body, typically the bones, liver, lungs and brain.
3. An estimated 155,000 Americans are currently living with metastatic breast cancer. (also called Stage IV breast cancer) Metastatic breast cancer accounts for approximately 40,000 deaths annually in the U.S.
4. Treatment for metastatic breast cancer is lifelong and focuses on control of the disease and quality of life.
5. About 6% of people are Stage IV from their initial diagnosis.
6. Early detection does not guarantee a cure. Metastatic breast cancer can occur 5, 10 or 15 years after a person's original diagnosis and successful treatment checkups and annual mammograms.
7. 20% to 30% of people initially diagnosed with early stage disease will develop metastatic breast cancer.
8. Young people, as well as men, can be diagnosed with metastatic breast cancer.
9. Like early stage breast cancer, there are different types of metastatic breast cancer.
10. Treatment choices are guided by breast cancer type, location and extent of metastasis in the body, previous treatments and other factors.
11. Metastatic breast cancer is not an automatic death sentence. Although most people will ultimately die of their disease, some will live for many years.
12. There are no definitive prognostic statistics for metastatic breast cancer. Every patient and their disease is unique.
Books by Melanie Young. Available on Amazon, Barnes & Noble, CureDiva and independent booksellers around the nation.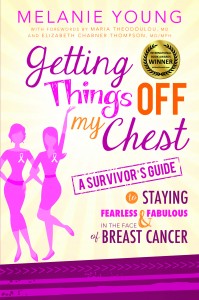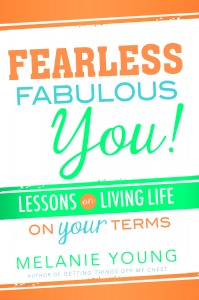 An inspirational book with Melanie's Five Paths to reclaiming your sense of self and redefining success and happiness on your terms.