Numerologist & Life Coach Michele Landers will be Sarah's guest
TOMORROW Tuesday October 1 at 5 PM ET!
Join Sarah and Michele as they discuss Numerology and Living Life Miraculously!

TOMORROW Tuesday October 1 at 5 PM ET call and speak with Sarah, Spirit & Michele!
Call (561) 422 4365 / Skype W4WNRadio
SarahSpiritual's new show on W4WN is ALL ABOUT YOU!  Your calls, your questions, your thoughts.  Your connection with Spirit.  Your spiritual growth, personal transformation and ascension. "Spiritually Speaking" is about empowering women and people from ALL walks of life!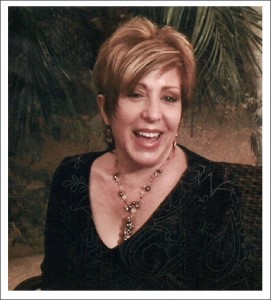 Michele Landers is a Board Certified Life Purpose Coach and Hypnotherapist. She is a dynamic and gifted lecturer, teacher, author and consultant on the subjects of Personal Empowerment, the Law of Attraction, and Numerology.
Recognized and highly regarded as an authority in her field, Michele has appeared on numerous TV and radio programs and was a featured Life Coach on Fox 29′s South Florida Today with Shannon Cake.
Michele is a sought after media personality and speaker who has helped thousands of clients gain more clarity and direction in their lives and discovering their own unique talents.
Her books, The Tao of Numbers and The Year of Living Miraculously are both informative and entertaining.
Visit Michele on the Web:
MicheleLanders.com
www.Facebook.com/Michele.Landers.3