6th & 5th Generation Psychics Deirdre Abrami & "Aunt Joan" Balarezo Passeggio
will be Sarah's guests TODAY Feb 4 at 5 PM ET!
Join Sarah, Deirdre and Aunt Joan as they connect you with Spirit
and YOUR Angel Guides!
Hear about the upcoming Psychic Family & Friends Event!

TODAY Feb 4 at 5 PM ET call and speak with Sarah, Spirit, Deirdre & Aunt Joan!
Call (561) 422 4365 / Skype W4WNRadio
SarahSpiritual's  show on W4WN is ALL ABOUT YOU!  Your calls, your questions, your thoughts.  Your connection with Spirit. Your spiritual growth, personal transformation and ascension. "Spiritually Speaking" is about empowering women and people from ALL walks of life!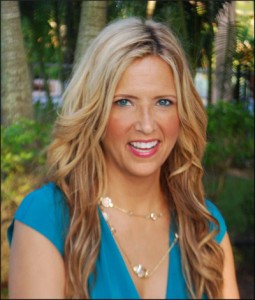 Deirdre Abrami is a 6th generation psychic intuitive healer who is a internationally known spiritual teacher, counselor & former radio show host. After her near death experience in 2003 her passion became her purpose. Today she offers private psychic intuitive readings, group readings, psychic development courses, workshops & conferences.
Deirdre is currently pursuing a master's degree from Nova Southeastern University to expand her private practice.   She is a Certified Angel Therapy Practitioner® and Certified Medium by Doreen Virtue, PhD, Past Life Regression Therapy Training by Dr. Brian Weiss & Carol Weiss, MSW, Universal Life Reverend, Theta Healing™ Practitioner, Reiki Master and Energy Healer.

Aunt Joan Balarezo Passeggio, 5th generation psychic medium, has helped thousands of people world wide connect with their deceased loved ones.
Joan has been sharing messages from the other side since the age of two.  Her family still recalls her messages from spirit scaring teachers, friends and strangers because of the accurate messages she would deliver. Joan did not care about negative reactions she received over the years, as she knew she had a purpose to serve. Over the years she had radio shows, assisted Police Departments with missing person cases, and traveled the world with other master teachers with her healing work.  Today she offers private and group mediumship readings and lectures.
To learn more about Deirdre Abrami and Aunt Joan Balarezo Passeggio visit Deirdre's web sites:
www.DeirdreAbrami.com