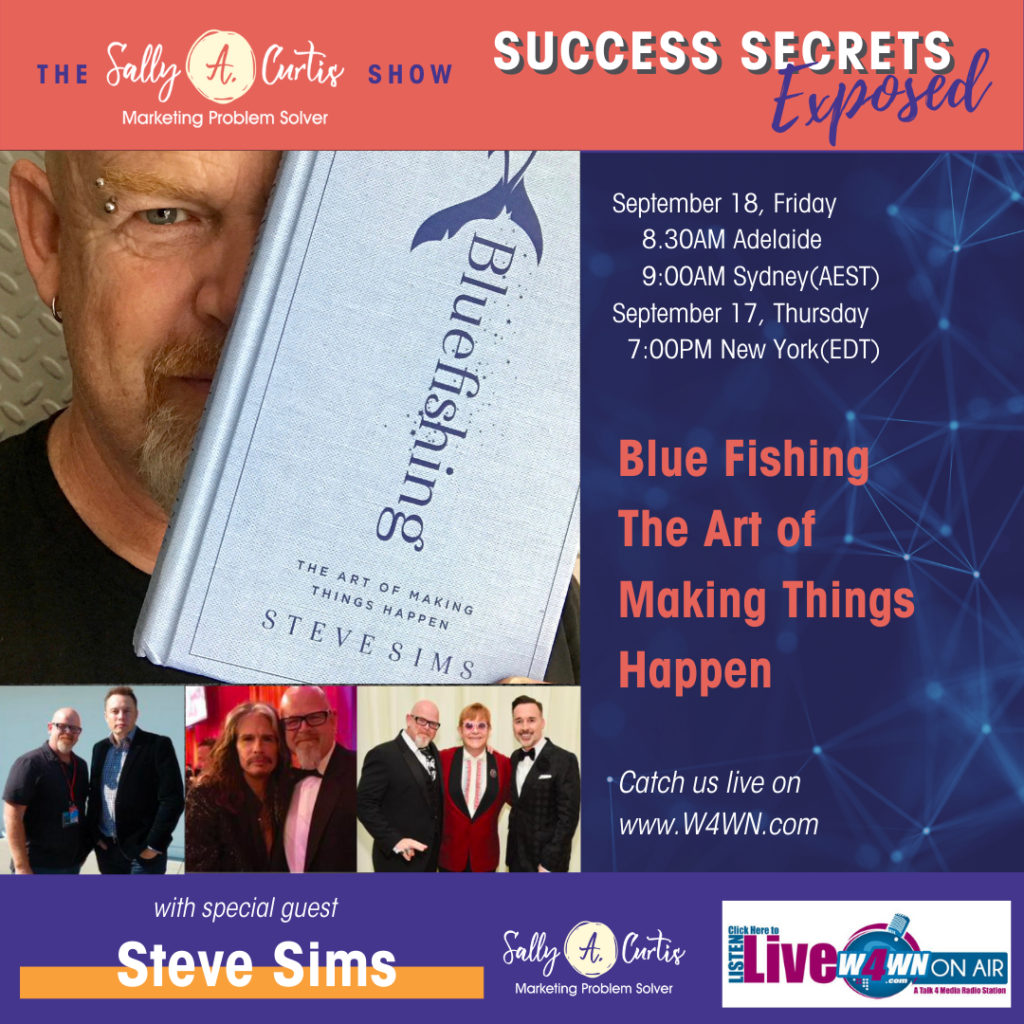 WEEKLY Live Radio Show with Sally A Curtis – "The Success Secrets Exposed" Radio Show & Podcast
Find us here: https://w4wn.com/shows/success-secrets-exposed/
18th September 8.30 am Adelaide, 9 am Sydney Time
& Thursday 3rd September at 7 pm New York time
———————————Quick Overview————————————-

Success Secrets Exposed is a fun, inspiring, and informative show on the secrets of success and the challenging stories behind them.
———Our Guest is Steve Sims————
Our guest, Steve Sims, will share his "Success Rituals" story titled: "Blue Fishing — The Art of Making Things Happen"
Steve is the Modern Day Wizard of Oz
When it comes to getting things done, Founder and CEO of the Bluefish.com, Steve Sims is your man.
He runs a luxury concierge company and if you take a quick look at things he has arranged for his clients, you'll understand why his company is in such high demand.
Sing on stage with your favorite rock star, be serenaded by Andre Bocelli in Florence, walk the red carpet at Sir Elton John's Oscar party, get married in the Vatican, Dive to the wreck of the Titanic – these are just a few highlights of what Steve has been asked to provide for his clients.
If a bricklayer from London can do this, then you are already out of excuses.
Despite his success, he is still very much rooted to the ground. Steve believes that relationships are everything.
"I'm always looking for the win/win."
Steve talks Success, Relationships, and making them Possible.
FREE downloads.  Get them now!
gettalk.at/ep9-steve.
Join us this Friday and Listen to meaningful insights that will be imparted by our guests.