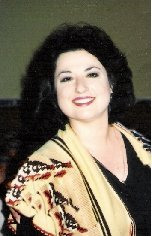 Hi, Camille Sanzone here, host of "Tie a Knot & Hang On! Help has Arrived!"
TGIW – Thank God, It's Wednesday.

Listen every Wednesday at 1 pm Eastern Time.
Stick with me.  I will not only get you through the week, I'll get you through it with a smile on your face that connects directly to your heart.  Remember…you deserve to be happy!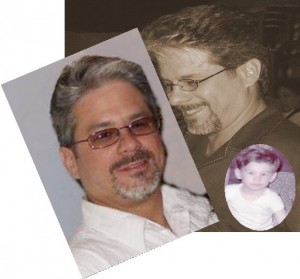 What a special show I have for you!  My guest is Johnny Sanzone.  Yes, we are related.    He is my nephew, but besides the perceived, and, perhaps, obvious bias that may promote, he is truly inordinately talented, as you will soon learn.  He is a singer and a songwriter; he does voice impressions; he plays bass and lead guitar, harmonica, drums…well, frankly, the only thing he doesn't do instrumentally is BLOW HIS OWN HORN!  So, I'm doing that for him.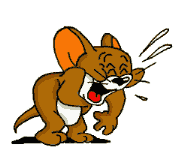 The promo at the top of this post was voiced by Johnny.  There he is impersonating "Arthur" from the movie of the same name with Dudley Moore and Liza Minnelli.  Among others he has  voiced, are these three: (1) Alvin, the Chipmunk (2) The Godfather themed promo, & (3) Bubba Sands.

You'll hear him sing two oldies a cappella.   He sang all the harmonies himself on various tracks.  You'll hear him sing one of his original songs, "Bee Bop Boogie," as well as a fun parody of "Ain't No Sunshine When She's Gone," which he wrote and calls "Ain't No Housework When She's Gone," and you'll hear him sing two Billy Joel songs that might make Billy himself just a wee bit jealous:
"An Innocent Man," and "A New York State of Mind."
If you listened to my May 7th show, you heard my tribute to my mother.  I played a couple of  old recordings of her singing, and shared bits of my standup comedy routines that revolved around her. A lot of you emailed me to say you LOVED my Mama.  Well, you're gonna love my nephew too!
I promise you a fun and entertaining hour with the dynamic duo of Johnny and Camille Sanzone. 
Pick up a copy of Camille's book –
AT THE END OF YOUR ROPE? TIE A KNOT & HANG ON!  Help has Arrived! –

by clicking here.
See Camille's YouTube video and blog interview here.
Remember to send your letters with questions for Aunt Cami to: askauntcami@aol.com.