Growing up in Chattanooga, Tennessee, dining out with my parents often meant eating at Asian restaurants. My parents traveled extensively in Asia when I was very young and fell in love with the flavors of the food, especially the cuisines of Japan and Thailand. There were barely a handful of Asian restaurants in Chattanooga back then, and we tried them all. None of them were terribly good, but the dishes all sounded exotic and, according to my mother, eating Asian food was healthy. "You never see fat people in Asia," she would tell me. And I listened.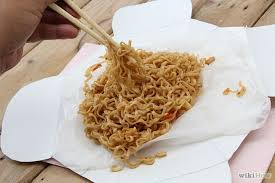 When I moved to New York City, I lived on Chinese and Thai takeout. It was tasty, easy and affordable. What I didn't realize until my pants became tighter and tighter was that my dishes of Sesame Noodles, Moo Shu Pork and General Tso's Chicken were also packing on the pounds.
Then, the Center for Science in the Public Interest came out with some reports that turned going out for a meal at an Asian restaurant into a "Wok on the Wild Side" for your health, thanks to dishes high in saturated fat and sodium. I felt deceived, but really I was simply misinformed. Mother didn't know best,
The reality is this: As with all cooking; dishes can be healthy or not. You have to know the secrets to turn a dish from a heart attack on a plate to heart healthy. Joining me March 23 to share her time tested techniques to eating and preparing low calorie, low carbohydrate, high flavor Asian dishes is Kelly Peterson, author of The Asian Low Carb Secret, A Medically Proven System To Help You Eat Well, Stay Slim and Regain your Health, with her husband, Dr. Dan Peterson, a specialist in preventative medicine.
Kelly grew up in Singapore, where the food is amazing but can also be soaked in oil and loaded with carbohydrates. I loved trying foods from the famous hawkers stands during my trip to Singapore as much as sipping my Singapore Sling at Raffles Hotel.
Kelly turned her own struggles with weight and health into a mission to mentor others to learn to curb their cravings for carbs and sugar without sacrificing flavor with better food combinations and ingredients. She has a coaching practice called Cooking Inspired by Love. Whether you want to learn preparations for making healthier Asian dishes, or you want to make smarter menu choices at your local restaurant, Kelly will share her tips.
Connect:
www.facebook.com/cookinginspiredbylove
https://www.facebook.com/groups/eatliveandlovelowcarb/
https://twitter.com/kellytpeterson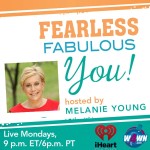 Fearless Fabulous You airs live on Mondays, 9pmET/6pm PT on www.W4WN.com-the Women-4-Women Network. Show podcasts are available on demand anytime on www.iHeart.com under "Shows and Personalities." Here' is the direct link:
https://www.iheart.com/show/209-Fearless-Fabulous-You
Love my Fabulous show? Please support it. I am looking for show sponsors and have some very reasonable packages to offer that also pack in some of my marketing expertise. If you want to learn more, please shoot me an email: melanie@melanieyoung.com
Please "Like" and "Share" my Facebook Page: https://www.facebook.com/FearlessFabulousMelanie
Follow me on Twitter: https://twitter.com/mightymelanie