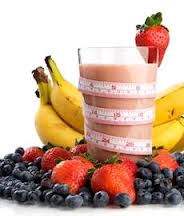 It is that time of year, the big reveal – time to slip into your bathing suit!  Time to shed your sweaters – at last.  It has been a cold spring.  How do your lighter clothes feel this year?

Good News! There are foods that will help you feel more comfortable in capris, shorts and bathing suits.  We are going to focus on the top 5 to eat all summer long.  All are easy to buy, especially this time of year.  And, we have slimming recipes for you too! 
Who better to give us this list of Bathing Suit Ready Foods and Recipes than the Family Food Experts Nutrition Babes, Kathy Siegel and Lauren Harris-Pincus, both are Registered Dietitians!  They are on top of weight management so you will feel good in your own skin and bathing suits!
Come into our Family Food Experts Kitchen and get ready to get Bathing Suit Ready with us on Sunday, June 2nd, 1pm ET, www.W4WN.com.
… for the health of your family,
ellen (host)
KidKritics.com
Family Food Experts.com