UK Psychic Medium Mike Davies will be Sarah's guest TUESDAY, 1/14/14 @ 5PM ET! Connect with your loved ones on the Other Side!

Tuesday 1/14/14 at 5PM ET call and speak with Sarah, Spirit, & Mike!
Call (561) 422 4365 / Skype W4WNRadio
SarahSpiritual's show on W4WN is ALL ABOUT YOU!  Your calls, your questions, your thoughts.  Your connection with Spirit. Your spiritual growth, personal transformation and ascension. "Spiritually Speaking" is about empowering women and people from ALL walks of life!
About Sarah's Guest…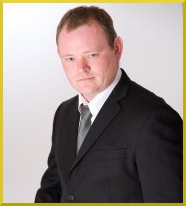 Known as "The People's Psychic", Mike experienced his first demonstration of clairvoyance just before his eighteenth birthday. Then, in his words, "From that day on I have never looked back and continue to work for the Spiritworld on a daily bases doing Church Services, Charity events, private readings, public demonstrations and paranormal Investigations through out the UK. I invite you to listen as I interview brilliant guests, call in for readings, and messages from loved ones."