March 31st at 6:00 pm CST/ 7:00 pm EST
Beyond the Veil: Monday with Metatron BONUS WEEK: "What is Channeling"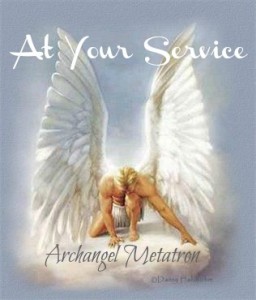 Join our Master Team of Psychics
Julie Geigle, International Psychic Medium & Spiritual Teacher at www.juliegeigle.com
Diana Blagdon, Psychic, Life & Business Coach at www.dianablagdon.com
Katherine Glass, Psychic Medium & Healer at www.katherineglass.com
Maggie Chula, Psychic & Spiritual Counselor at www.maggiechula.com
As we explore…
CHANNELING 101
 What is channeling?
 What is your experience with channeling?
 What is the difference between trance channeling and everyday channeling?
 Do you get to pick who you channel?
 Can anyone channel?
 Do you need to protect yourself when you channel?
 Are entities that are channeled "All Knowing?"
 Are entities that are channeled "evolved?"
 Do your own filters ever interfere with the channeled message?
 Could you offer some advice on how to become a "Channeler?"
We will also be taking questions from our live audience.  Simply call in at 1-225-209-6188.
Julie will share her personal story of how she began channeling Archangel Metatron and our Master Psychic Team will share their personal experiences of channeling and give our listeners advice on how to channel for themselves.
Don't forget to register for our monthly drawing for a FREE psychic reading over at https://www.juliegeigle.com or by liking our fan page at https://facebook.com/juliegeiglefan.